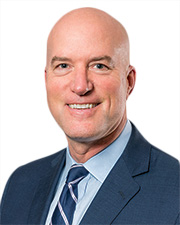 Brooklyn, NY Aaron Warkov has joined Ariel Property Advisors as a director in the investment sales division. In addition to originating and executing exclusive sales listings, he is responsible for leading business development and networking initiatives in the borough, with a particular focus on the Red Hook, Carroll Gardens, Gowanus, Park Slope, Greenwood, and Sunset Park neighborhoods.
Warkov comes to Ariel from Cushman & Wakefield, formerly Massey Knakal Realty Services, where he sold properties of various size and asset type throughout the borough, including multifamily, mixed-use, office and development sites.
"Adding Aaron's impressive experience to our team of seasoned brokers will cement Ariel Property Advisors' reputation as an industry leader in the Brooklyn investment sales market," said Shimon Shkury, president and founder of Ariel Property Advisors.
Warkov, a member of the Real Estate Board of New York, has evaluated $1.5 billion in properties since entering the market. He has also been a featured speaker at numerous commercial investment group events, including a Massey Knakal Brooklyn Summit.
"I joined Ariel because its investment research division is the best out there, offering a state-of-the-art platform," Warkov said. "Ariel's stellar reputation for providing industry-leading property metrics will serve my clients to the fullest extent in the current transitional market."
Ariel Property Advisors is a commercial real estate services and advisory company located in New York City. The company covers all major commercial asset types throughout the NY metropolitan area, while maintaining a very sharp focus on multifamily, mixed-use and development properties. Ariel's Research Division produces a variety of market reports that are referenced throughout the industry.