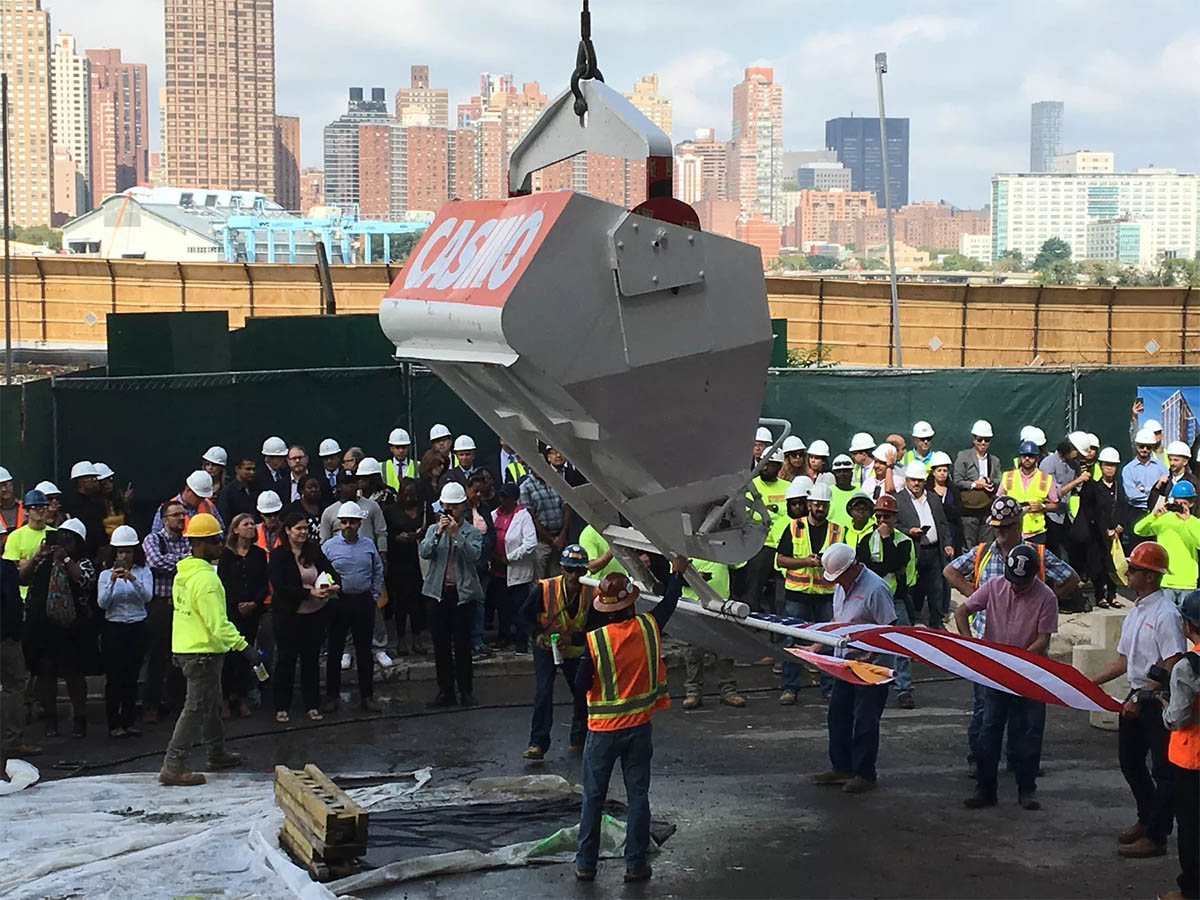 Queens, NY The Durst Org. has topped out building one at Halletts Point in Astoria. The event honors and thanks the workers, construction and engineering teams, community leaders and government partners involved in the project.
The Dattner Architects-designed building, scheduled to be completed in the summer of 2018, will house 405 units, at least 81 units of which will be affordable to families earning 40% and 50% of AMI. Ground was broken on the building in January of 2015. Through Durst's partnership with Urban Upbound, 22 local residents from the Astoria Houses have been employed on the project. The building is one of seven buildings to make up the 2.4 million s/f project at the Halletts Point site. Building One is one of New York City's first metered chilled water HVAC systems for a residential building and a black water reclamation system.
"We always look forward to topping out our projects because they allow us to celebrate the workers and local community," said Jonathan (Jody) Durst, president of The Durst Org. "Crossing the East River for us was like building in a foreign county, but thanks to the ingenuity, dedication and hard work of those who swing the hammers and pour the concrete we are turning the Halletts Peninsular into places where people live, work and thrive."
Halletts Point is a 2.4 million s/f project that will help transform the waterfront of Astoria. The residential and retail development was approved for 2,000 rental residences in seven buildings including 480 affordable units. Halletts Point will transform a stretch of the waterfront into a thriving residential community with a supermarket, a mix of retail, an extended and enhanced waterfront esplanade, parklands and renovated playgrounds.