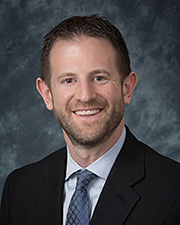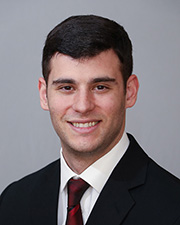 Uniondale, NY Sahn Ward Coschignano, PLLC has promoted Kyle Lawrence to partner and hired Joseph Brees as a new associate.
Lawrence concentrates his practice in corporate and securities law, as well as real estate law and transactions. Since joining the firm in March 2018, Lawrence has led the firm's growing corporate and securities practice by serving as the firm's lead counsel on all types of corporate transactions, including asset and equity dispositions, private placements, mergers, business acquisitions, joint ventures, corporate finance, planning and strategies, licensing, manufacturing, supply and distribution agreements, as well as serving in a general outside advisory role to various businesses. With emerging and early-growth-stage companies among the firm's clientele, Lawrence has been able to expand the firm's scope of services to provide advice and guidance on all aspects of day-to-day corporate and business matters.
"We are extremely proud to have Kyle join our prestigious list of partners at the firm," said Michael Sahn, the firm's managing member. "Kyle is an exceptionally talented and dedicated lawyer. He is a vital part of our practice, and he has earned the respect and confidence of our clients."
"I look forward to continuing to work with my colleagues and serving the firm's clients in this new capacity," Lawrence said. "I can't thank Michael, and the rest of the SWC team, enough for this incredible opportunity."
Brees will concentrate his practice in litigation and appeals, including commercial and corporate litigation, and real estate law and transactions. Brees earned his bachelor of arts from the SUNY Binghamton (B.A., 2015), cum laude, and his Juris Doctor from the University of Maryland Francis King Carey School of Law (Maryland Law) (J.D., 2018). While attending Maryland Law, Brees interned for the honorable Michel Pierson, circuit administrative judge of the Baltimore City Circuit Court. He also performed pro bono work for Maryland Law's Low-Income Taxpayer Clinic.
Brees also served as a staff editor, executive articles editor, and member of the editorial board of the University of Maryland Journal of Business & Technology Law. He is the author of Trade Secrets Go Federal – Parade to Follow, 12 J. Bus. & Tech. L. 277 (2017), which analyzes the Defend Trade Secrets Act of 2016 and its impact on the U.S. economy.
Brees is admitted to practice in the State of New York.
"We welcome Joseph to the firm," said firm member Adam Koblenz. "Joseph is dedicated, bright and is quickly developing into a big asset to our clients and our growing practice."