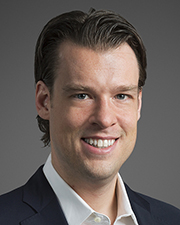 New York, NY Hill West Architects has appointed Michael Stevick as its new director of business development. In this role, he will be responsible for identifying and developing new business opportunities, strengthening the presence of Hill West in the architecture, design and real estate sectors, and leading sales, marketing and client-relationship management.
Prior to joining Hill West, he worked for Perkins Eastman Architects and TPG Architecture, where he handled marketing strategy and execution, business development, project management, revenue growth and content strategy. He was instrumental in successfully executing strategic marketing programs that built awareness, increased client engagement and drove growth within the industry.
He holds a Bachelor of Arts degree in Economics from Villanova University.