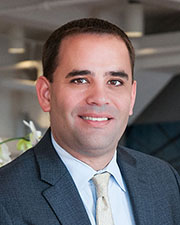 Manhattan, NY Stellar Management has refinanced a 13-property portfolio with a $105 million loan package from Capital One. The deal, brokered by GCP Capital Group, includes a five-year term at a favorable interest rate.
The portfolio of properties includes 11-15 W 123rd St., 1061-1071 St. Nicholas Ave., 604 West 162nd St., 601-609 West 175th St., 3480-3496 Broadway, and 12 East 32nd St., a commercial property. The refinancing includes 600 residential units and thousands of s/f of commercial and retail space throughout New York City.
"We had an opportunity to take advantage of attractive capital market conditions to further the success of these buildings," said Adam Roman, COO and a principal at Stellar Management. "The entire team involved worked diligently to execute the refinancing of this expansive portfolio."
All 13 buildings have been owned by Stellar for 20 years, with several factors prompting this refinancing, including the existing mortgage terms and the current interest rate environment. Throughout its ownership, Stellar has implemented major capital improvements in all of these buildings. They will be using these funds to provide further upgrades to the properties, such as lobby and elevator cab renovations, amenity space upgrades and landscaping improvements.