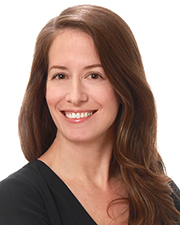 Smithtown, NY Lieb at Law, P.C. has welcomed Rachel Stein, Esq. as junior associate attorney in the real estate litigation practice.
Stein focuses her practice on real estate brokerage litigation and commercial litigation. Prior to joining Lieb at Law, Stein was a former associate broker at Douglas Elliman Real Estate.
Lieb at Law, P.C. is the strategic legal partner to the real estate professions. The firm offers services in litigation, corporate compliance, business and real estate transactions and employment law in the greater New York metro area, inclusive of the Hamptons and Manhattan. Established in 1977, Lieb at Law originally located in Center Moriches and Manhasset, moved its headquarters to Smithtown on September 1st.