Bronx NY According to Royal Properties, Inc., Taco Bell Corp. signed a long-term lease for 1,500 s/f at 8-10 West Fordham Rd.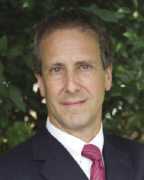 8-10 West Fordham Rd. is situated on the southwest corner of Fordham Rd. and Jerome Ave. This site is one block from the #4 subway station, providing almost 4 million annual subway riders. Taco Bell will be taking over a former Cricket Wireless store. Other fast food retailers on West Fordham Rd. include Checkers, McDonald's and Panda Express along with other retailers such as Rite Aid and T-Mobile. There is currently 2,400 s/f of retail space available for lease.
"The landlord and I are both very excited to have this tenant here. Taco Bell will be making a significant investment in this space and should do very well in this market," said Rick Stassa of Royal Properties who represented the landlord. Hilary Sievers of CBRE represented Taco Bell. Royal Properties will continue assisting the landlord in bringing this property to 100% occupancy.