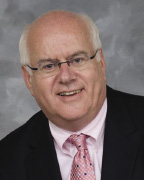 Brooklyn, NY Sidney Spiegel of Spiegel Associates has arranged a $4.65 million construction/permanent loan for a multifamily property. The loan was funded by a regional bank that saw the value of the project to the community.
The property, located on Lorimer St., when completed, will be a six story, 8,500 s/f elevatored multifamily building totaling five residential units and one commercial unit. The residential units will range from 1,408 to 1,612 s/f and will have balconies and some will be duplex units.
The property has views of McCarren Park and also of the New York City skyline.
Spiegel Associates works closely with union pension plans, insurance companies, conduits, commercial banks, and local savings banks to provide competitive rates and terms for all types of commercial real estate. Spiegel Associates' expertise and relationships with a variety of funding sources provides solutions to the financing needs of investors and developers.