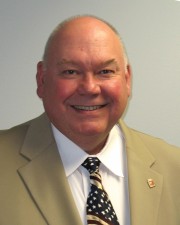 Sandy Hook, CT Edward Smith, Jr. CREI, ITI, CIC, GREEN, MICR, CNS, CIREC, of Smith Commercial Real Estate released his new book,
"All About Real Estate Leases." The book, which is Smith's 11th book on real estate, is available on Amazon.com.
This book is to help current or future landlords, tenants and real estate agents to better understand the complexities of real estate leases. It will examine the terms and issues in residential, commercial and land leases.
In most cases attorneys create leases after the parties have negotiated and agreed upon the terms and conditions, but it is essential that all involved in this process understand the various clauses that may appear in a lease. Included are many topics of concern and samples of typical lease language.
Highlights include:
• Defining leases.
• Terminology and key clauses.
• Examine the entire leasing process.
• Explore the "standard" lease.
• Understand space definition.
• Learn all of the monetary issues.
• The landlords and tenants perspective.
• The real estate agent's roles in leasing.
• Who pays for what.
• Letters of intent and requests for proposal.
• "Buying" leases.
Smith has over four decades of experience in commercial and investment real estate. In addition to writing 10 other books on real estate he is also an instructor and speaker. He has created sixteen continuing education courses which he teaches regularly for Real Estate Associations, Colleges and Companies.
"All About Real Estate Leases" is available for sale on Amazon.com.
Visit Ed's web site at www.CommercialEd.com