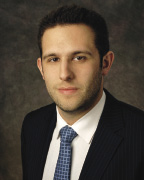 MANHATTAN, NY According to Cushman & Wakefield, the real estate services firm has arranged a new lease for a popular jewelry designer, DYLANLEX, at 252 Mott St. This will be the brand's first ever brick-and-mortar location.
A Cushman & Wakefield brokerage team consisting of managing director Brandon Singer and senior brokerage coordinator Michael Cody represented the tenant, DYLANLEX, in the transaction. 9300 Realty, Inc. represented the landlord, M&E Mott LLC, in the transaction.
"We were very excited to assist DYLANLEX in entering the New York market with its first-ever physical store," said Brandon Singer of Cushman & Wakefield. "Their pop-up at 252 Mott will beautifully showcase their brand."
The pop-up opened on September 13 and is set to run through mid-October. In 2013, founder Drew Ginsburg launched DYLANLEX, which specializes in ornate jewelry that is handcrafted in New York City. DYLANLEX's jewelry was featured prominently in Beyonce's "Formation," a Grammy nominee for Best Video of the Year. The brand's Instagram account has over 250,000 followers, due in no small part to the brand's popularity amongst celebrity tastemakers like Rihanna and Kendall Jenner.
Located in the trendy neighborhood of Nolita, the property is situated near many high-end restaurants and retail stores. The easily accessible property is near the Spring Street, Prince Street and the Broadway-Lafayette subway stations.