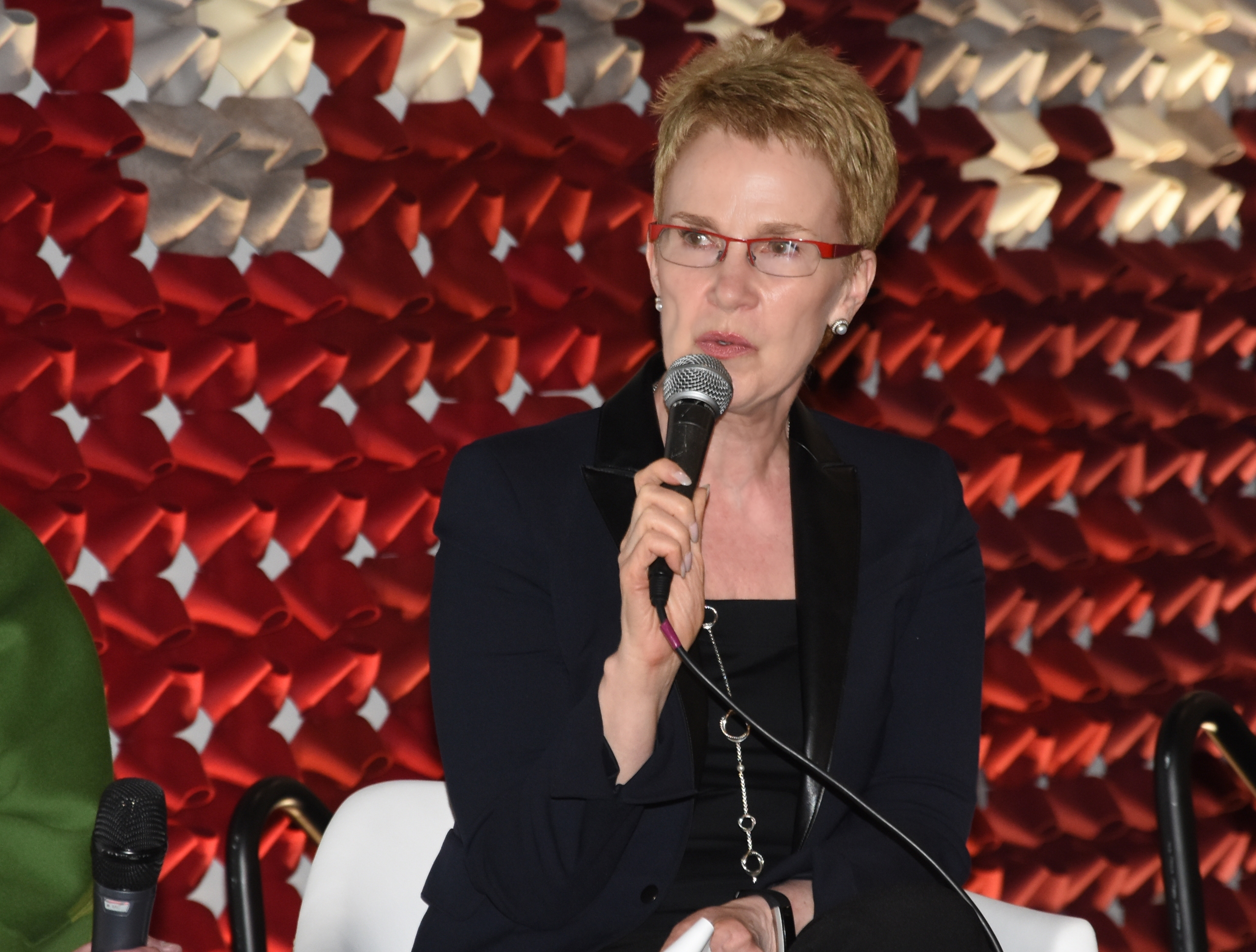 NEW YORK, NY Architects and designers gathered at the International Contemporary Furniture Fair (ICFF) at Jacob Javits Convention Center on May 21st, to learn about "The Impact of the Internet on the Design Professions."
The panelists were four top women marketing and design professionals: Kenne Shepherd AIA, LEED AP, principal of Kenne Shepherd Interior Design Architecture PLLC; Joy Habian, VP of marketing at the Durst Org.; Christiane Lemieux, founder and CEO of The Inside and DwellStudio; and Malene Barnett, creative director of Malene B Atelier.
The panel agreed that the Internet and social media have been a game changer in the way the design team, client and end-user interact and in the marketing of projects, design services, and products.
Each panelist provided a unique perspective on their company's use of social media and technology to develop and market their product and services as a developer, architect, ecommerce entrepreneur and artist. As Kenne Shepherd noted, "nothing has had a greater impact of the way we do business today than the Internet and social media."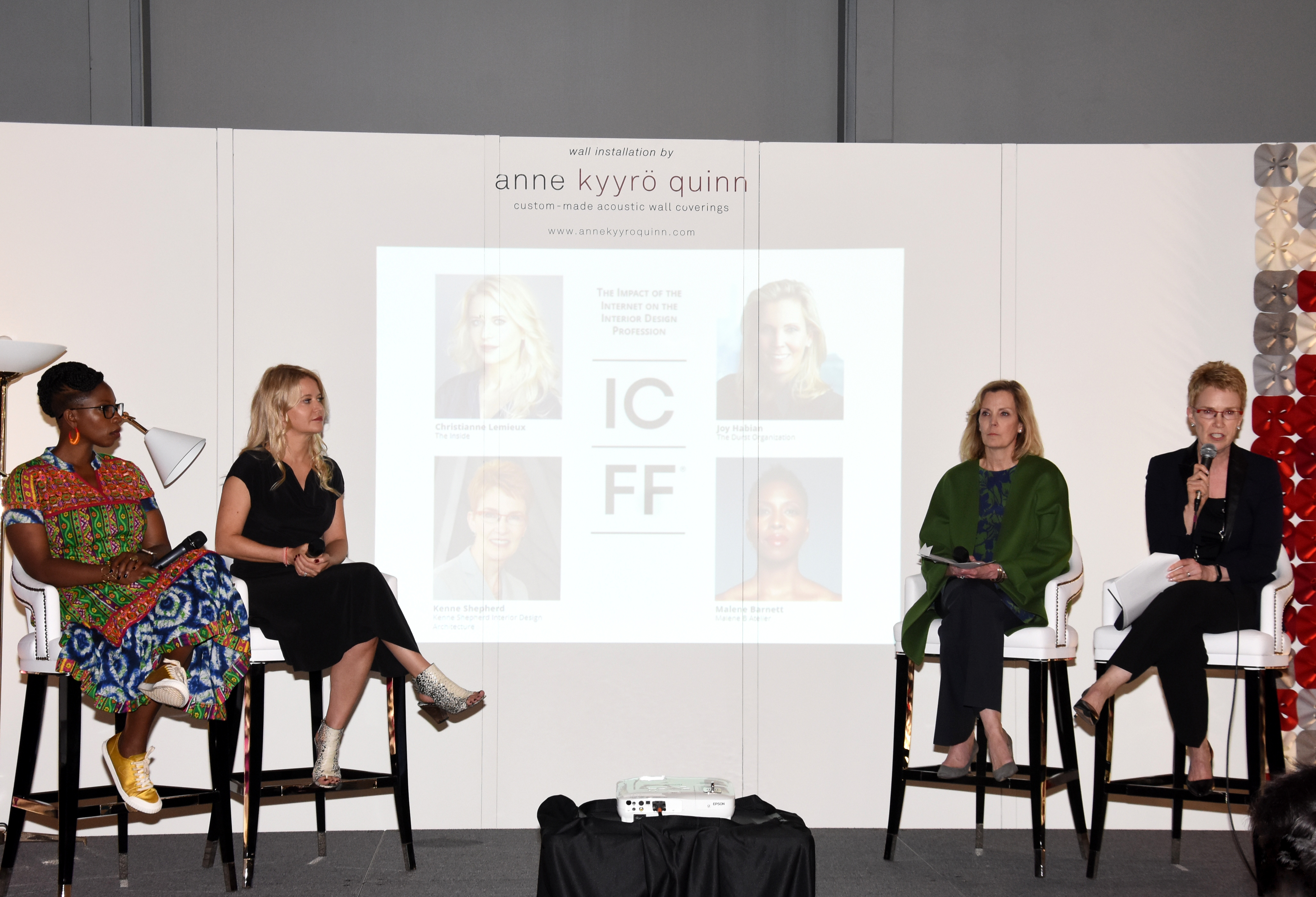 While social media has been key to the success of many brick and mortar and online businesses, that is changing rapidly. The panelists advice was to leverage the reach of social media to drive traffic back to your website. Also, it is more important than ever to create compelling content on your website with good visuals to increase engagement with the public. Both Christiane Lemieux and Malene Barnett underscored the "importance of owning your data and content" to leverage your business efforts and drive campaigns.
Equally important is the transformative role of new technologies such as virtual reality which can speed the design process and marketing of a project. Joy Habian described how The Durst Organization used "the virtual realm to design a marketing floor to show a tenant what it would look like if it was fitted out for a law firm compared to a hedge fund with the flip of an iPad." She also discussed the variety of ways in which The Durst Organization deploys social media from A/B market testing to community-building.
The panelists agreed that the most successful marketing and sales campaigns consist of a multi-prong approach that include more traditional marketing efforts used in tandem with tech solutions and digital campaigns. Of critical importance is that all promotion be unique and authentic to the product and the customer experience being offered. In the long run, no Instagram post could ever rival the value of sound relationships and integrity of design. Social media can drive traffic to a website to help gain visibility in the marketplace However, your website must provide strong compelling content for consumers and clients to engage and return.