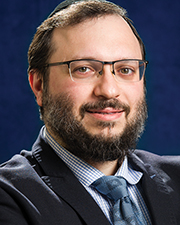 Brooklyn, NY GFI Realty Services, LLC has brokered the $3.9 million sale of 335 18th St., a six-unit, walk-up apartment building located in the South Slope section. GFI Realty associate Yehoshua Shamel represented the buyer and seller, both of whom are local investors. The asset traded at a noteworthy $1,250 per net s/f.
The recently gut-renovated, 3,700 s/f building is composed of one two-bedroom, three three-bedroom and two four-bedroom units, all of which are free-market apartments. It is also ideally situated in close proximity to numerous subway lines as well as Prospect Park.
"The buyer saw the value in acquiring a newly gut-renovated asset in a prime location surrounded by numerous neighborhood amenities," said Shamel. "The property's convenient location near the Prospect Expressway and several train lines also makes it easily accessible to Manhattan. The buyer intends to hold onto to this property for the long term."
Residents of South Slope benefit from the area's proximity to a wide range of neighborhood amenities, numerous mass transit options and close proximity to Prospect Park.