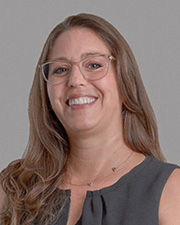 Manhattan, NY Jaime Schultz, executive managing director of Lee & Associates NYC has arranged six 10-year leases for Van Leeuwen. The six new stores will be:
• 500 s/f at 120 MacDougal St. in Greenwich Village;
• 700 s/f at The Shops at Hudson Yards;
• 500 s/f at 432 Third Ave. in Murray Hill;
• 850 s/f at 253 Columbus Ave.on the Upper West Side;
• 1,700 s/f at 1250 Avenue of the Americas at Rockefeller Center; and
• 1,000 s/f at 550 Vanderbilt Ave. in Prospect Heights.
While Schultz represented the tenant for all six deals, Max Swerdloff was the in-house representative for the landlord, Kushner, on the 120 MacDougal St. deal.
For the Hudson Yards location, the landlord, Related Companies, was represented in-house by Kevin Stuessi.
Jenna Heidenberg of SCG Retail represented the landlord, Gramercy Construction and Management Corp., for the Murray Hill deal.
Ed Lacson of Sotheby's represented the landlord, AJ Clarke Real Estate, for the 253 Columbus Ave. location.
Alissa Bersin was the in-house representative for the landlord, Tishman Speyer, on the 1250 Avenue of the Americas deal at Rockefeller Center.
The landlords for the 550 Vanderbilt Ave. deal, Greenland and FCR, were represented by Alissa Bersin and Lauren Domow of The McDevitt Co.
"The quality of Van Leeuwen's product is evident in the crowds that can be seen at nearly every location," said Schultz, who has been named the master broker for Van Leeuwen Ice Cream's nationwide expansion. "I believe consumers are mindful of choosing a quality product and that is linked to the success of the brand."
In addition to their classic flavors, Van Leeuwen is known for crafting vegan ice creams in such creative offerings as cookie crumble strawberry jam, honeycomb and Planet Earth (containing spirulina and matcha green tea cake that lend the flavor its blue and green coloring). All of the ice creams are made in Brooklyn's Greenpoint neighborhood and the classic varieties use only fresh milk and cream, cane sugar and egg yolks. The vegan flavors are made using homemade cashew milk, organic coconut milk, organic extra virgin coconut oil, organic cane sugar, pure cocoa butter and organic carob bean.
Van Leeuwen also enjoys a robust wholesale business, with its ice cream now available in 150 grocery stores. The wholesale team plans on having their product in over 1000 stores nationwide in the coming months.