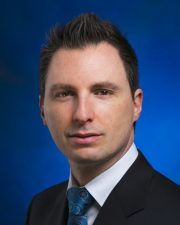 Queens, NY Senior director Joe Robinson, the exclusive tenant representative for Snowdays, has arranged a 10-year, 850 s/f lease at 42-28 Bell Blvd., Bayside for the shaved cream dessert shop's first franchised location.
"Bell Blvd. is the Main St. of Bayside and generates a tremendous amount of foot traffic," Robinson said. "The retail corridor offers excellent co-tenancy with Bareburger and other popular restaurants located within blocks of the new Snowdays location. Once we found the space, we knew it was perfect."
Michelle Abramov of Asset Commercial Realty Group represented the landlord.
The Bayside store will be the fifth lease that Robinson has negotiated for Snowdays, which was founded by Tony Quach and named a Breakout Brand 2018 by Nation's Restaurant News.
Robinson negotiated leases for Snowdays' first location at 241 East 10th St. in the East Village, a site at167 Seventh Ave. South in the West Village, 72-24 Austin St. in Forest Hills, Queens, and 214 Flatbush Ave. across from the Barclays Center in Park Slope, Brooklyn.
After operating Snowdays in five New York City locations, Quach is now offering franchises. Paul Chang is the franchisee for Snowdays in Bayside.
"We've expanded into several locations in New York City and it's always been our vision to put the brand on the world stage by franchising," said Quach, who attributes the success of his brand to his proprietary recipes and use of fresh dairy instead of powdered milk.
Robinson said he is looking for additional sites on behalf of Snowdays' franchisees in Staten Island, New Jersey, Southern California, and Florida.