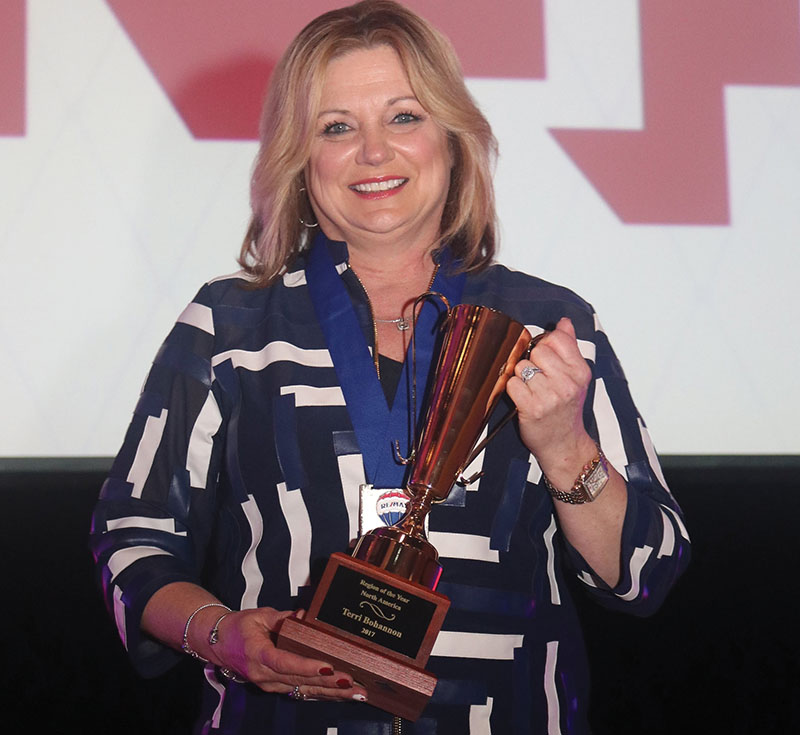 New York, NY RE/MAX has recognized New York as its top region for 2017. The award is presented annually to the company-owned region that achieved the strongest growth in agents and franchises, and whose leadership team demonstrated exceptional professionalism and vision.
RE/MAX acquired the New York region, which includes the entire state of New York, in February 2016. Under the leadership of RE/MAX New York region vice president Terri Bohannon and her management team, the region added 85 agents and sold 13 franchises in 2017, with the strongest growth shown in Long Island, Brooklyn, Albany, Buffalo and Rochester.
"We've invested significantly in resources that help our owners and agents succeed, including sales, technology, recruiting, business development and professional education programs," said Bohannon. "Our broker/owners have stepped up and shown tremendous leadership. When professionals learn about the tools, technology and opportunities for growth we offer, it's easy for them to see why RE/MAX is the #1 name in real estate. According to the 2018 Real Trends 500 Survey, RE/MAX agents closed on average, 17 transactions a year, more than twice as many closed sales than agents at other participating large brokerages. "
"Terri and I, as well as our entire team, meet and strategize with our broker/owners and agents regularly. Their motivation and energy levels are extremely high, and we're getting hundreds of RE/MAX professionals attending our educational events and leadership programs," said Sandy Jamison, director, RE/MAX New York region.
"New York is an exceptional market and ideal for the RE/MAX brand," said Bohannon. "Our global network of professionals is a competitive advantage that others simply can't match as RE/MAX is in more countries and territories than any other brand."
Entrepreneur magazine named RE/MAX the world's fastest growing real estate franchise last month in the 2018 Fastest Growing Franchises list. The ranking of 150 franchises placed RE/MAX in the 12th spot overall, the highest among all real estate franchises, and marked the fifth consecutive year the franchisor has been included in the annual list.