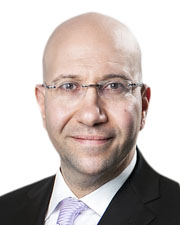 The NYC market saw dollar volume soar 27% year-over-year to $40.98 billion. Transaction volume stayed flat compared to 2017, with 2,734 transactions consisting of 3,699 properties.
The surge in dollar volume can be attributed to two transactions over one billion dollars: Google's office purchase of Chelsea Market for $2.4 billion, and ABC Corp's sale of its Upper West Side headquarters to Silverstein Properties for a $1.155 billion development assemblage. In addition, there were 55 transactions over $100 million in 2018 versus just 41 in 2017, representing a 34% surge.
Last year saw 2,734 transactions consisting of 3,699 properties, representing flat sales volume and a 5% increase in building volume compared to 2017.
When looking back at the last cycle, 2018 levels were comparable to 2013, with dollar volume nearly identical and transaction volume only 5% lower.
However, versus the peak of the cycle in 2015, dollar and transaction volume in 2018 were 40% and 26% lower, respectively.
Broken down by asset type, multifamily properties recorded the highest dollar volume ($13.57 billion) followed by office buildings ($11.88 billion). Year-over-year, dollar volume for multifamily assets skyrocketed 42%, primarily a result of 8 sales priced at over $250 million versus zero at that level in 2017. Moreover, there were 14 multifamily transactions priced at over $100 million, double 2017's 7 sales at that level.
Notable multifamily transactions were the sale of Starrett City for $905 million; Invesco's $608 million purchase of an 80% stake in Avalon Bay's Portfolio; and Blackstone's purchase of Parker Towers in Forest Hills for $475 million.
The office sector rebounded in 2018, with transaction volume back to 2016's levels. While there was only $1 billion transaction (Google's Chelsea Market) versus 2 in 2017, there were 31% more office trades in 2018 compared to 2017. Notable office transactions include L&L MAG and Normandy's purchase of Terminal Stores at 261-275 11th Ave. for $880 million, and Vanbarton Group's purchase of 425 Lexington Ave. for $701 million.
Geographically, Manhattan below 96th St., unsurprisingly recorded the highest dollar volume in NYC. The borough's dollar volume reached $24.4 billion, up 33% from 2017 and saw much larger multifamily transactions. Transaction volume reached 501 in 2018, relatively flat from 2017.
In Northern Manhattan, two large hotel sales that sold for a combined $54.25 million helped drive overall dollar volume higher. The sub-market saw $2.01 billion in sales, up 8% on an annual basis. Overall, there were 223 transactions in the sub-market, 14% lower than 2017.
The Bronx saw mostly flat transaction volume versus 2017, rising just 1% to 312 sales, while dollar volume slipped 8% to $2.05 billion.
In Brooklyn, dollar volume climbed 24% year-over-year to $7.84 billion, and transaction volume slid 4% to 1,079 sales. Brooklyn as a percent of NYC's dollar volume has been trending up, reaching 19% in 2018, nearly double its composition in 2013. Sales volume, however, held steady over this period, indicative of an increase in the size of transactions.
In Queens, dollar volume soared 39% on an annual basis to $4.67 billion, driven by sizeable multifamily and office property sales, including the $284 million sale of 1 Queens Plaza South Tower to the Carlyle Group and the $400 million partial interest sale of the Factory Building.
In terms of pricing, The Bronx fared relatively well versus other sub-markets, with the average price per square foot for a multifamily property and the average price per buildable s/f for land rising 9% and 14%, respectively. Average cap rates on multifamily assets also showed appreciation, edging up 1%.
Pricing metrics held mostly steady in Northern Manhattan and Queens. In Manhattan below 96th St., the price per square foot for a multifamily asset fell 7%. The average cap rate also reflected devaluation, falling 2%. Meanwhile, the price per buildable s/f for a development site in Manhattan rose 7%.
In Brooklyn, the average price per square foot for a multifamily asset held mostly steady, but average cap rates depreciated 6%. Development site assets appreciated, with the average price per buildable s/f rising 5%.
Tree factors will have an outsized impact on market activity in 2019: 1) Opportunity Zones 2) Changes to rent regulation and 3) Interest rates.
Ariel Property Advisors is forecasting higher volume and pricing in outer-borough areas that have been designated as "Economic Opportunity Zones." The neighborhoods of Coney Island, Sunnyside, South Bronx, and Far Rockaway will likely to be some of the biggest beneficiaries of the attractive tax incentive.
Meanwhile, the state Senate's flip to Democratic control last year may pave the way for party leaders to implement sweeping reforms to the state's rent laws that govern rent regulation and limit landlords' capacity to command more money from tenants.
The multifamily asset class has been attracting a lot of investor attention in anticipation of changes to rent laws following last year's mid-term elections. As a result of this uncertainty, we are expecting lower transaction volume during the first half of the year.
Limiting a landlord's ability to increase rent should spur a strong uptick in demand for multifamily buildings that are overwhelmingly comprised of free-market units. In addition, investors have become increasingly interested in newly-built rental assets that benefit from 421-a, especially when the abatement is locked in for at least 10 years. This strategy offers immediate yield and a guarantee that rent growth will go directly to net operating income (NOI) without the concern of increased taxes for a relatively long period of time.
Uncertainty about the global economy has lowered borrowing costs in recent months. While data related to the U.S. economy has been largely positive, most expect growth to decelerate from 2018's robust pace. The Federal Reserve has penciled in two more rate hikes in 2019, but several officials have recently said they won't raise interest rates in a way that would endanger economic growth.
"Mortgage rates will keep playing a major role in pricing in 2019, specifically for multifamily properties, and we anticipate prices for these assets to be affected, "he said.
Ariel Property Advisors will be releasing its proprietary sales reports for 2018. The research encompasses multifamily assets, and the performance of each sub-market, including Manhattan, Northern Manhattan, Brooklyn, The Bronx and Queens.
Shimon Shkury is the president and founder of Ariel Property Advisors, New York, N.Y.