Professional Profile: Joseph Scarola 2017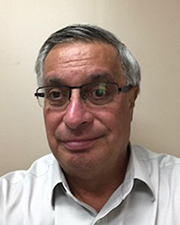 Joseph Scarola
Name: Joseph Scarola
Title: Vice President Business Development
Company: Gordon L. Seaman, Inc.
Location: Yaphank, NY
Birthplace: Amityville, NY
Education: St. Johns University - BS Business Management
First job: File Clerk at Allstate Insurance
First job in real estate or allied field: Communications Consultant – Building Owners – Houston Tex.
What do you do now and what are you planning for the future? Gordon L. Seaman, Inc. is one of the leading electrical, technology and security contractors on L.I. My role in business development and marketing is to be a visionary and forecast what technologies will enable GLS to stay on top as a leader and develop goals, plans and actions as well as communicate this to clients and employees through personal interaction as well as social media marketing.
How do you unwind from a busy day? Walking and listening to music.
Favorite book or author: Michael Connelly
Favorite movie: "Yankee Doodle Dandy"
Last song/album that you purchased/downloaded? Jersey Boys
One word to describe your work environment: Challenging
Rules to live by in business: Honesty, integrity and passion
If you could invite one person to dinner (living or dead, but not related to you) who would it be and where would you go? John Wooden; at his home.
What is your dream job? Architect/designer