Professional Profile: Igor Vaysberg 2015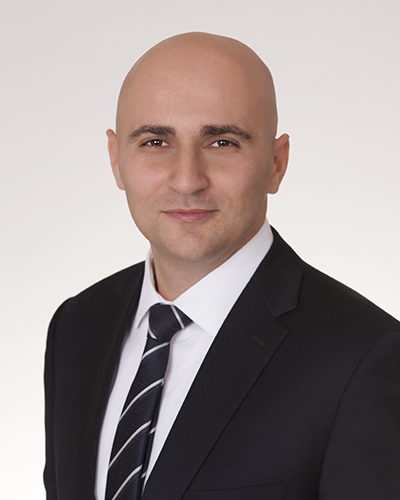 Igor Vaysberg - 2015
Name: Igor Vaysberg - 2015
Title: Managing Director
Company: Hirshmark Capital LLC
Location: 15 West 26 St., New York, N.Y.
Birthplace: Moscow, Russia
Education: Juris Doctorate
First job outside of real estate: As a teenager, I worked as a waiter at weddings and bar mitzvahs.
First job in real estate or allied field: Attorney representing condo developers
What do you do now and what are you planning for the future? I currently manage a growing private equity firm that focuses on real estate investments in the NY metro area.  We acquire property, originate short term loans, and purchase non-performing commercial loans.  I plan to grow Hirshmark Capital into an active vertically integrated organization involved in all aspects of the real estate transaction, from purchasing and financing to actively managing both equity and debt investments.
How do you unwind from a busy day in real estate? If I get home on time then I unwind by giving my three kids a bath and reading them a bedtime story. If not, I go for a run and observe the numerous developments going up in my neighborhood. 
Favorite book or author: James Patterson
Favorite movie: "Forrest Gump" – I love an underdog.
Last song you downloaded? Embarrassed to say that it has been so long that I do not remember.
One word to describe your work environment: Inspiring 
Rules to live by in business: Be honest and fair to people 
If you could invite one person to dinner (living or dead) who would it be and where would you go. George Washington – Shabbos dinner at my house. 
What is your dream job? I am at my dream job because it provides me with the opportunity to work with a talented group of individuals who share my vision and goals.