Professional Profile: Guy Canzoneri 2018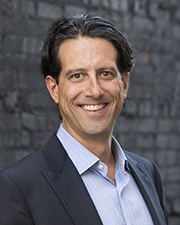 Guy Canzoneri
Name: Guy Canzoneri
Title: Managing Partner
Company: Five Point Real Estate
Location: 35 Pinelawn Rd., Suite 214E, Melville, NY 11747
Birthplace: Westchester County
Name: Guy Canzoneri
Title: Managing Partner
Company: Five Point Real Estate
Location: 35 Pinelawn Rd., Suite 214E, Melville, NY 11747
Birthplace: Westchester County
Education: Colorado State University, Fort Collins, CO - Degree in Psychology
First job: Breslin Realty Dev. Corp.
First job in real estate or allied field: Breslin Realty Development Corp.
What do you do now and what are you planning for the future? Currently the managing partner and co-founder of Five Point Real Estate. I am focused on building the brokerage firm through our lead source technology and proven process which results in a more efficient sales agent/broker. Our plan is to continue to develop FPRE as a commercial brokerage firm known for our integrity and expertise in the marketplace and our ability to see outside the box and add value for our customers. We are currently seeking qualified agents who want to benefit from our process and take their business to the next level.
How do you unwind from a busy day? Usually just come home and enjoy the family. Otherwise I head into Huntington Village and enjoy a cold craft beer.
Favorite book or author: "Who Moved my Cheese" by Spencer Johnson
Favorite movie: It's hard not to love the original Rocky
Last song/album that you purchased/downloaded? Not sure but I've been listening to a lot of JRAD and Widespread Panic lately.
One word to describe your work environment: Forward thinking
Rules to live by in business: People do Business with People they like. Be persistent, always follow up, and add value.
If you could invite one person to dinner (living or dead, but not related to you) who would it be and where would you go? Bob Marley – I'd join Corey and Eddie.
What is yourdream job? I often think how nice it would be to run a boutique hotel on some Caribbean like beach. Soak up the sun, cocktail in hand, mingling with the happy people.