Professional Profile: David Sadkin 2017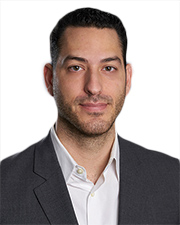 David Sadkin - 2017
Name: David Sadkin - 2017
Title: Associate – Investment Sales
Company: Ackman-Ziff
Location: New York, NY
Birthplace: Fort Lauderdale, FL
Family: Martin (father), Debra (mother), Eric (brother), Michele (sister)
College: University of Florida
First job unrelated to your current field: Booking music acts at the University of Florida
First job in current field: Law clerk in the real estate practice group at Mavrides, Moyal, Packman & Sadkin, LLP.
What your firm does now and its plans for the future?:Ackman-Ziff is the industry's preeminent boutique real estate capital advisory firm. The firm's future plans focus upon continued innovation and measured expansion to best ensure client success over the long term.
Hobbies: Play basketball once a week, attend a concert once a month, and travel every other month. I'm also a volunteer counselor and committee member for Experience Camps.
Favorite novel: "Here Is New York" by E.B. White
Favorite film: Any movie in the Jaffe Art Theatre at Village East Cinema
Keys to success: Hustle, yet be kind.
Person(s) you most admire (outside of family)?:Entrepreneurs – one of the most difficult, yet rewarding endeavors.
If you had to choose a different profession, what would it be?:Record label executive