Westbury, NY Tommy Tsiolis, principal of Diversified Realty LI, Inc., has brokered a $4.6 million sale and three leases totaling 26,200 s/f.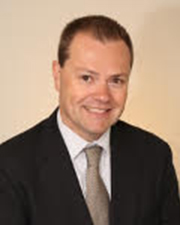 In the first deal, Tsiolis sold 51 Frost St.,Westbury for $4.6 million. The subject is a 21,000 s/f industrial property. The seller was Spiegel Assoc. and the buyer was 51 Frost St Assoc. Tsiolis worked with Spiegel's in-house agent, Paul Giossi. "The market is tight, inventory is almost non-existent. Large landlords rarely sell and convincing the owner to consider selling the building was not easy, however, they saw it as a great opportunity to invest in a larger project elsewhere," said Tsiolis on the sale of 51 Frost St.
Tsiolis was also the sole broker on the following three leases:
• A 10-year, 20,000 s/f lease to 80 Swalm St. The tenant is Castle Collision.
• A five-year, 1,200 s/f lease at 75 Rushmore to Coast Welding.
• A five-year, 5,000 s/f lease at 75 Rushmore to Lehman Plant Service.