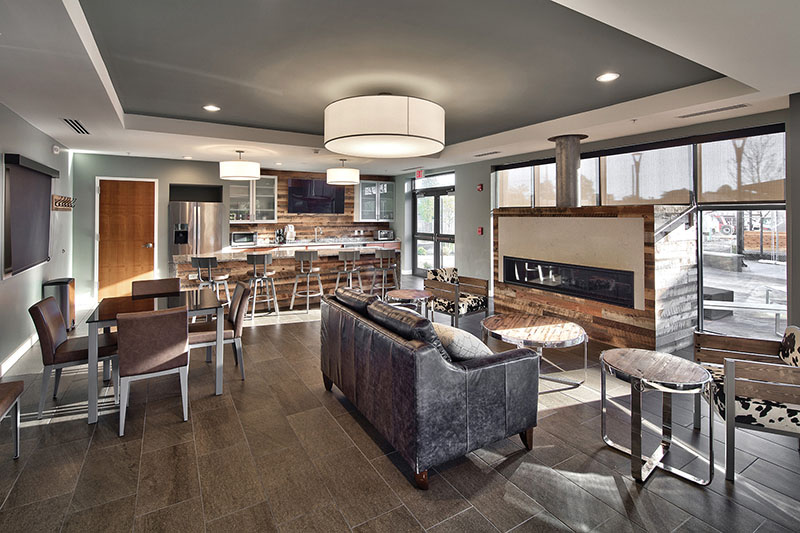 Rochester, NY SWBR was recently recognized at the 2017 NAIOP Upstate New York Chapter Awards of Excellence ceremony for its design of the Charlotte Sq. Apartments.
Recognized with the Urban Multifamily Award of Excellence, Home Leasing's Charlotte Square, designed by SWBR, is a 72-unit apartment community located in the city's East End district.
Each unit features open floor plans, high-end finishes, and private balconies and terraces. The complex also includes a community center, fitness center, rooftop terrace, and pocket park.
The NAIOP awards celebrate the quality and innovative achievements of regional commercial real estate projects.