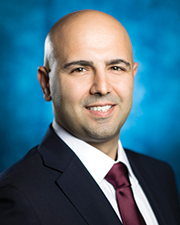 In September 2007, "The Jamaica Plan" was approved by the city council, hoping for an immediate spur of new developments. Now, 10 years later, we are starting to see significant activity and large scale developments coming to fruition.
According to the Greater Jamaica Development Corp. (GJDC) over 3,666 new apartments (mostly affordable housing) and 2,194 new hotel rooms are underway and/or slated to come to Jamaica. Simply astonishing figures. Can this area hold these new residential, retail and hotel developments? To answer this question, let's review the main facts and figures:
Downtown Jamaica is made up of a mix of retail, office, industrial and residential buildings. With well over 400,000 people passing through the area every day, the district is served by 49 MTA bus lines, 4 subway lines, and 10 LIRR lines. It also takes less than 10 minutes via the AirTrain to and from JFK International Airport; 16,000 board the AirTrain in Jamaica to JFK every day. A true transportation hub.
Jamaica is also home to more than 150,000 residents and provides employment to over 60,000 workers. According to the NYC EDC, the downtown Jamaica retail district is home to over 100 apparel and shoe stores, two-thirds of which are local brands.
To service all of these new apartments and hotels, retail is and will be needed. Accordingly, Jamaica Ave. has one of the highest retail rents in New York City. The average retail rent stands at over $90 per s/f, and can reach as high as $200 per s/f. Ground floor retail vacancy sits at less than 5%, along Jamaica Ave. According to the GJDC, the avenue sees over 85,000 pedestrians walk its sidewalks and 15,000 cars pass down its streets every day. Noteworthy tenants already on Jamaica Ave. include, Foot Locker, Applebees, The Children's Place, Carters, The Gap Factory Store, Old Navy, Marshall's, Modells, Nine West and Walgreens. CityMD also recently came to the avenue. New retail giants coming to the area include Burlington Coat Factory, H&M, Chipotle and Starbucks. Based on new developments coming to the area, I am sure many more national tenants will follow.
Smart money investors are putting their dollars to work in the area. Recently, there have been major investments and transactions in the area. I will highlight a few of these below:
• Largest industrial sale 2017: The $78 million sale of 18410-18460 Jamaica Ave. Two adjacent industrial buildings totaling 613,000 s/f situated on roughly 3.5 acres. The purchasers are Artemis Real Estate Partners and Madison Realty Capital. This sale also represents the largest single industrial sale in Queens for 2017.
• Largest multifamily sale 2017: The $19.5 million sale of 88-22 Parsons Blvd. & 89-21 153rd St. Two six-story, elevator apartment buildings, one-block from each other, containing a total of 78,950 s/f and 82 apartments. The purchasers are Zara Realty Holding Corp.
• Largest planned developments 2017: The GJDC announced a joint venture between Wharton Properties and BRP Companies. Together they will build a 300-unit mixed-income, 500,000 s/f, building with 70,000 s/f of retail space. The ground-breaking is slated for the end of 2018.
BRP Companies is heavily invested in downtown Jamaica. They already broke ground on a project located at 147-40 and 148-10 Archer Ave., dubbed "The Crossing at Jamaica Station" that is slated to be complete in 2019. This two-tower project is reported to be a total of 730,000 s/f with 669 rental units and 35,000 s/f of retail space.
There are many other planned developments in the area, too many to name for this article, but as previously mentioned, these developments will account for over 3,000 apartments and over 2,000 hotel rooms.
Recent new building filings in Jamaica:
• 148-18 Hillside Ave. – The developers have filed plans to construct a new 79,480 s/f, nine-story mixed-use building with parking. The proposal boasts 71,909 residential s/f containing 80 residential units and 7,571 s/f of ground floor retail. The developers purchased the 125' x 138' site in October 2015 for $6 million.
• 148-29/31 90th Ave. – Developers have filed plans to construct a nine-story, 69,789 s/f, residential building and parking with 90 apartments. The three lots combining for 105' x 145' sold to the developers in March 2017 for $5.7 million.
• 97-11 Sutphin Blvd. – Developers have filed plans to construct a nine-story commercial hotel building with retail boasting 36,375 s/f.
• 166-36 Jamaica Ave. conversion project. Ownership has filed plans to convert a six-story commercial building to hotel with 57 rooms and retail. The property was purchased in 2014 for $6 million.
I think Downtown Jamaica can not only hold all of these new developments, but will truly thrive because of them. This article just scratches the surface on the revitalization of the area. 10 years from now, what will Downtown Jamaica look like? Stay tuned.
Rubin Isak is a senior director in Eastern Consolidated's investment sales division, New York, N.Y.