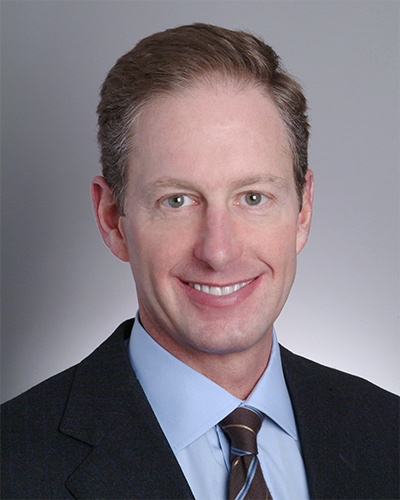 Manhattan, NY Rockefeller Group has reached and agreement with Mizuho Americas for an expansion of 270,000 s/f in 1271 Avenue of the Americas. The long-term lease, which follows Mizuho's lease of 141,000 s/f in the building in June, brings the company's total commitment for 1271 Avenue of the Americas to 411,000 s/f – tripling the size of its future U.S. headquarters in the building.
Mizuho was represented by a Savills Studley team including, Mitchell Steir, Matthew Barlow, Steve Berliner and David Goldstein. Building ownership was represented by a CBRE team including, Mary Ann Tighe, Howard Fiddle, John Maher, Sarah Pontius, Evan Haskell and Dave Caperna, in coordination with an in-house Rockefeller Group leasing team including, Ed Guiltinan, Jennifer Stein, Yoshinori Nakamura, Yoko Yamada and Eden Jeon.
Mizuho, which will begin to take possession of its space in 2019, is a subsidiary of Mizuho Financial Group, one of the world's leading financial institutions with $1.8 trillion in assets globally. The company plans to relocate employees from multiple locations to the 2.1 million s/f tower, which is located on the west side of Sixth Ave. between 50th and 51st Sts. in the center of midtown.
"We are very pleased with Mizuho's decision to expand its U.S. headquarters in 1271 Avenue of the Americas," said Ed Guiltinan, senior VP and head of Leasing in New York for Rockefeller Group. "This commitment, as well as last year's decision by Major League Baseball to relocate to the building and the high level of interest from other prospective tenants, demonstrates the market's positive reception to the ongoing renovations to this iconic asset. 1271 Avenue of the Americas provides a rare opportunity to relocate to virtually new construction in the heart of Midtown."
"The growth of Mizuho Americas has been tremendous," said John Buchanan, head of strategy, Mizuho Americas. "We are reaching capacity at our existing leases and look forward to consolidating our many offices throughout the city in one, world-class location that affords us the ability to continue implementing our expansion plans."
In 2016, Rockefeller Group started a $600 million redevelopment of 1271 designed by the architectural firm Pei Cobb Freed & Partners. Major elements of the project include replacement of the building's glass curtain wall, allowing approximately 60% more daylight into the interior space and enhancing the views, as well as restoration of the building's landmarked lobby, a portion of which is scheduled to re-open by yearend. The overall redevelopment project is scheduled for completion in 2019, with possession beginning in 2018. Approximately 1.3 million square feet is available for lease in the building's tower floors, which average 39,000 s/f.
First completed in 1959, 1271 was originally designed by Harrison & Abromovitz & Harris, the architects for all of Rockefeller Center, and built by George A. Fuller Company, which was known for its construction of many other prominent New York buildings including the U.N. headquarters, Lever House and the Seagram Building. The 48-story building is within walking distance of Grand Central Station, Penn Station, the Port Authority Bus Terminal and more than a dozen subway lines.
The neighborhood's amenities, within a five-block radius, include 10 parks, 10 museums, 65 hotels, 115 theaters and more than 400 restaurants and 2,000 retail stores. In-building amenities include well-known and established restaurants including Capital Grille, Ted's Montana Grill and Le Pain Quotidien, as well as direct access to the B, D, F and M subway lines and the shops at Rockefeller Center.
Since last October, Rockefeller Group has continued to experience strong demand within its Rockefeller Center portfolio. In that timeframe, the company has completed more than 1.5 million square feet of new leases and renewals at both 1271 and 1221 Avenue of the Americas, with companies spanning a wide array of industries including entertainment, technology and media, finance, insurance, consulting and law.