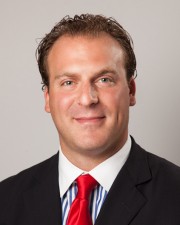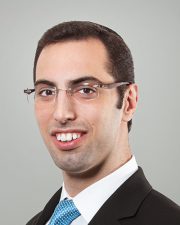 The Bronx continued to captivate real estate investors' attention in the third quarter, with prices on multifamily properties rising more than any other sub-market. Prices are poised to move even higher, particularly in Morrisania, where the multifamily asset class typically offers high returns and steady cash flows.
The NYC multifamily market picked up considerably in the third quarter, with dollar and transaction volume reaching 2017 highs as investors became more enthusiastic about the asset class. While sales volume in the city remained lower on a year-over-year basis, the climb in activity signifies the market is poised to end the year on solid ground, according to Ariel Property Advisors' newly released "Multifamily Quarter in Review."
From July through September, NYC saw 122 multifamily transactions comprised of 188 buildings totaling $2.22 billion in gross consideration. This represents a 14% increase in dollar volume, a 4% rise in transaction volume, and a 32% decrease in building volume compared to the second quarter. Yet, when compared to the same quarter in 2016, third quarter dollar, transaction and building volume declined 24%, 24% and 27%, respectively.
Pricing in the third quarter appreciated year-over-year in the Bronx and Queens, while other sub-markets saw mixed results. The Bronx saw the most sizeable increase, with the average price per s/f leaping 10%, reaching over $200 for the first time on record.
Other pricing metrics showed strength as well, with The Bronx's 6-month trailing average in the third quarter showing price per unit climbing 12.5% to $178,181, capitalization rates stood at 4.93% versus 5.31% in the third quarter of 2016, and the gross rent multiple rising 8.6% to 12.02%. The Bronx's relatively high cap rate compared with other sub-markets has investors drawn to the potential of strong income and high return.
Nevertheless, while the Bronx notched gains in transaction and building volume, dollar volume declined due to a dichotomy of transactions. On the one hand, 50% of the transactions were less than $5 million, while on the other hand, four larger portfolio sales pushed the number of buildings sold higher.
In total, the borough saw 24 transactions consisting of 49 buildings totaling $249.96 million in gross consideration. An eight-building portfolio with a mix of walk-up and elevator buildings was the largest transaction of the quarter. The 232-unit package sold by Paradise Management for $34.7 million translates to $158 per s/f, and nearly $150,000 per unit.
Caution in NYC real estate was pervasive during the first half as investors took a more careful approach in their decision-making, but the investment sales market in the Bronx remained active. Indeed, the Bronx was the only NYC sub-market to notch a rise in dollar volume in the first half versus the second half of 2016.
Morrisania Multifamily Assets in High Demand
Lured by its relative affordability, amenities, and plethora of public schools, investors made the south Bronx the most active quadrant of the borough in the third quarter. Mirroring NYC's trend, volume metrics fell in the three months, with dollar volume at $90.48 million and transaction volume at 12, respectively, down 50% and 41% from the same period a year earlier. All pricing metrics increased, except price per unit, indicating investors' positive outlook for the region and the borough. Impressively, capitalization rates continued to compress.
Whether it be the array of restaurants and retail stores blanketing Southern Blvd. or its recreational destinations, such as Freeman Triangle, it is no surprise that Morrisania's multifamily market registered the highest transaction volume out of any area in the Bronx in the third quarter.
A perfect example of the trending of investors' appetite for Morrisania locations is 1417 Longfellow Ave., which has seen strong bidding activity as it is situated in a highly desirable area where eateries and retail shops are ubiquitous. The seven-story, 38-unit new construction multifamily property, which Ariel Property Advisors is marketing, is surrounded by several public schools and is close to the West Farms Rd. development site, a project that will usher in 1,325 residential units and 46,000 s/f of retail space. Spanning 28,255 gross s/f, the building also benefits from a 25-year 421-a tax abatement.
Hunts Point is another area highly favored by investors, particularly for commercial properties. The region is engrossed by multiple on-going and completed projects that have attracted a slew of new business to the area. The Crossings on Southern Blvd. – in the works for many years – finally opened and big-name anchor tenants have planted their flag there, such as Red Lobster, McDonalds, Dunkin Donuts and Bank of America. The Bronx's improving economy is another reason why investors have flocked to the borough. NYS data shows the unemployment rate stood at 6.08% in August. While that is above the national and NYC average, it is below the borough's year-ago level of 7.13%.
Looking ahead, a recent pickup in bidding activity on active listings and contract signings suggest things appear to be turning around in NYC's investment sales market, with multifamily sales a notable bright spot in the Bronx. As the broader economy continues to strengthen and more projects near completion, the South Bronx should continue to lure residents and businesses to the neighborhood, indicating a strong commercial real estate market for years to come.
Jason Gold is a director - investment sales and David Baruch is a senior analyst at Ariel Property Advisors, New York, N.Y.