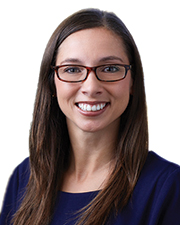 Briarcliff Manor, NY Admiral Real Estate recently brokered two new office leases at the Briarcliff Manor Office located at 325 S. Highland Ave. The building is now 96% leased.
Briarcliff Pediatric Associates is relocating from the Phelps Memorial Hospital campus to the Briarcliff Manor Office in spring 2018. Their new space totals 3,600 s/f. Amanda Smith of Admiral represented the landlord in the transaction. Ray Lopez of Better Homes & Gardens Rand Realty represented the tenant.
StepWISEnow, a balance training and fall prevention group, led by Molly Olivia Roffman, signed for 1,450 s/f. This will be StepWisenow's first location, which is set to launch late summer 2017. Smith represented the tenant and the landlord in this transaction.
Briarcliff Pediatrics Associates is now affiliated with Boston Children's Health Physicians (BCHP), a member of the Boston Children's Hospital integrated network of care locations and partnerships. Boston Children's Hospital was ranked the #1 pediatric hospital in the nation by U.S. News & World Report.
StepWISEnow offers progressive, evidence- and research-based programs for adults of all skill levels. Roffman combines her background of dance, physical therapy, and movement science to provide each of the StepWISEnow programs.
Near Phelps Memorial Hospital and across from Arcadian Shopping Center in Briarcliff, 325 South Highland Ave.'s other tenants include the Children's Corner Learning Center, Briarcliff Pediatric Dentistry, and Briarcliff Oral Surgery.