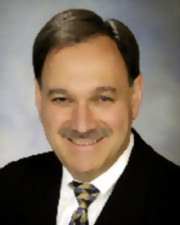 It was not too many years ago that self storage was the "bastard" of the real estate industry. Fast forward; there are now five publicly traded self storage REITS on the New York Stock Exchange with Public Storage, the leader in our industry, listed on the Standard & Poor index of top 500 companies in the U.S. Yes, self storage has grown to be the "darling" of real estate investors because of its predictable, steady cash flow and is now regarded as a hedge stock/equity to own in recessionary times.
Many savvy real estate companies are looking to their existing portfolio/inventory of assets to see if any surplus land or vacant "big boxes" may qualify for use as self storage. Indeed, Smartop Asset Management recently inked a deal in Canada with Smart REIT to build and co-own self storage on their excess land sites. In addition, I have personally consulted with three national companies over the past 24 months to review and evaluate their excess inventories of land and vacant buildings.
I have just returned from the national self storage conference in Las Vegas where a record 2,400 people attended. Some came to improve their profitability while others wanted to learn about the industry and see if it is something they should be doing. Novices soon understand that it is not just a real estate play, but an operating business.
Site selection, economies of scale and many other factors matter. In addition, the industry is looking to become more "Main St." than it has before, primarily because of restrictive zoning and perceived misconceptions by local planning and zoning boards.
My company can help listing brokers dispose of those "functionally obsolete," tired or excess inventory of buildings. They can earn their commissions by having us serve as a clearing house to quickly determine if the listing broker's property has merit as a self storage site and if the building can be converted via an adaptive reuse. We will not participate in the listing broker's fee, but get paid by the buyer. There is, also, the possibility of having the owner contribute his property/equity into a joint venture and have it exchanged via a 1031 transaction. However, not all of our preferred developers will allow the owner to participate in the new joint venture structure.
Nicholas Malagisi, SIOR, is the national director self storage at SVN Commercial Real Estate Advisors, Buffalo, N.Y.