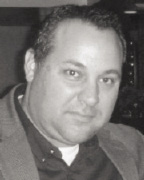 Brooklyn, NY Kalmon Dolgin Affiliates (KDA) has arranged a new, 15,000 s/f, long-term lease for American Tool & Equipment Rental at 185 2nd Ave. in the Gowanus neighborhood, according to firm co-presidents Kalmon Dolgin and Neil Dolgin.
The one-story industrial property on 2nd Ave. between 14th and 15th Sts. was the home to the family-owned business of F. Ranieri + Sons Corp., a mason and building materials provider, for more than 100 years. The site is on a prime corner with great visibility and more than 250 ft. of frontage on two streets, with exposure to the Gowanus Expressway and Hamilton Ave. Ranieri will continue to own the building and lease it out to American Tool & Equipment Rental.
"The owner of the company has decided to retire, and 185 2nd Ave. is on the market for the first time in nearly a century. This presented a short window of opportunity for an industrial user looking to start or expand their business in the Gowanus area of Brooklyn, just a few blocks south of the bustling 4th Ave. corridor that extends through Park Slope," said Neil Dolgin of KDA. "American Tool & Equipment Rental was seeking a property that offered a combination of building and yard space to accommodate its construction equipment, as well as for use as a showroom and maintenance/repair center, and 185 2nd Ave. came on the market at the perfect time."
James Dario, Jr. of KDA represented the landlord, Frank Ranieri, and the tenant, American Tool & Equipment Rental, in the lease negotiations at 185 2nd Ave. The property consists of a 5,000 s/f warehouse space and a 10,000 s/f yard area. American Tool & Equipment Rental will use the property to store its tools and equipment, and carry out repairs on construction equipment. In addition to this new, expanded location in Gowanus, the tenant has several other locations across the city.