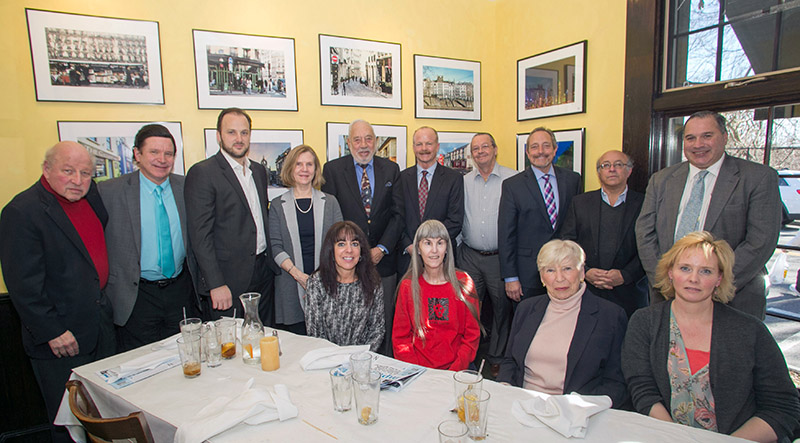 White Plains, NY Officers and staff of the Building & Realty Institute of Westchester (BRI) participated in a fundraising effort for Sheltering the Homeless is Our Responsibility (SHORE), a long-established non-profit organization working to secure housing for Westchester's homeless population.
Each year, SHORE partners with Sam's of Gedney Way, a local restaurant, to raise funds for their housing and homeless programs. Maggie Collins, director of membership and communications for BRI said, "2016 marked the beginning of our support for SHORE's mission. As the Building & Realty Institute of Westchester, this could hardly be a more perfect alignment. Simply put, it's in our name and we look forward to continuing our support."
Albert Annunziata, executive director of the BRI, said that supporting the broad social spectrum of housing programs in Westchester is one of the BRI's chief missions. "Our association is committed to supporting efforts to provide housing for all. In particular,we have consistently advocated for housing that is affordable and for housing and vital related services for those less fortunate in Westchester County."
Carmelo Milio, 2016 president of the BRI, led the 14-person delegation of officers and staff for lunch. The lunch was highlighted by a visit by sister Susan McCarthy, of the order of Sisters of Divine Compassion in White Plains. She spoke to the BRI attendees about SHORE and expressed her gratitude for the participation. The fundraiser was hosted by Sam's of Gedney Way, which donated a percentage of all lunch and dinner meals to SHORE.