Rochester, NY The Rochester Chapter of the American Institute of Architects (AIA) presented its 2017 Design Awards at Artisan Works' Bourbon St. on Friday night, June 16th at 7:30 p.m. At the black-tie optional event, attended by 140 regional design professionals and supporters, the AIA presented six awards to five different local firms. One firm captured two awards. Two Design Awards, the top honor, were presented: One to PLAN Architectural Studio and the other to CJS Architects.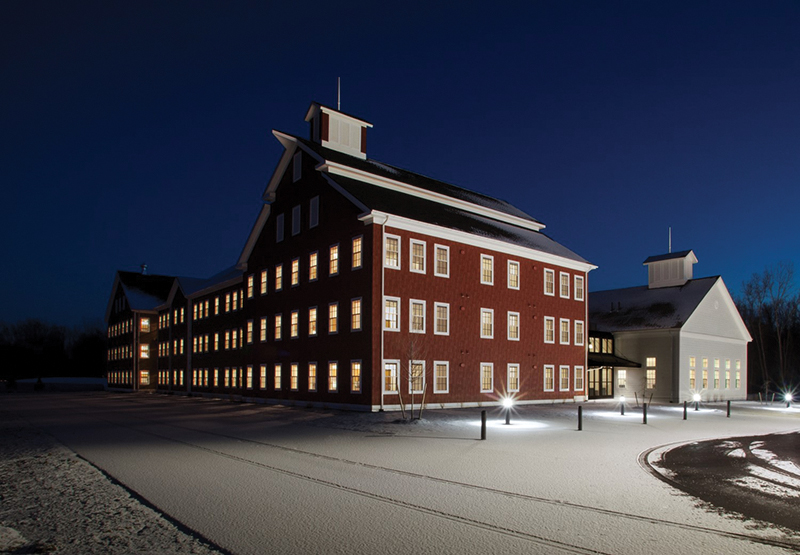 PLAN Architectural Studio was recognized for their Woodland Commons Project for Lakeview Health Services. Drawing from its surrounding rural environment, the project design used natural materials and agricultural forms to create a nicely planned, humble, and well-proportioned building group for private living quarters and communal areas.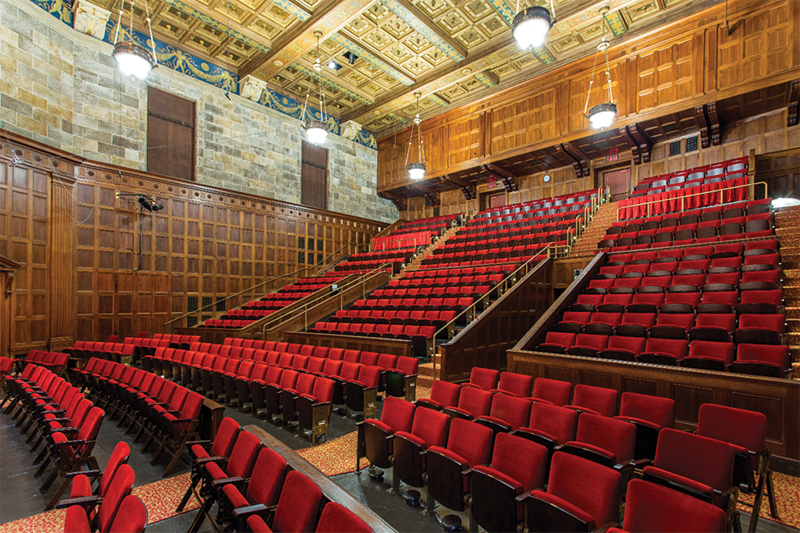 CJS Architects' Kilbourn Hall at the University of Rochester's Eastman Theatre received honors for their thoughtful and sensitive restoration of the project's existing music hall. While recognizing the importance of the existing space and its past, CJS Architects moved the tired music hall into the future with improvements to both the technical and functional aspects of music performance facilities to better serve the community.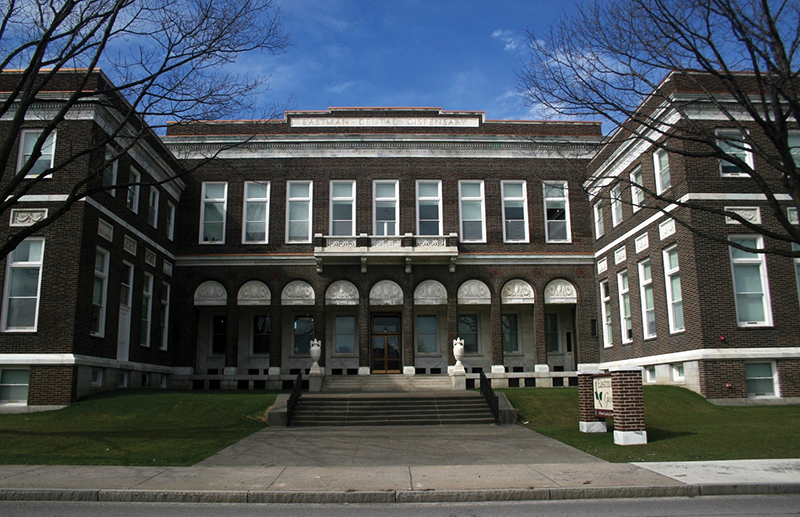 The Mayor's Award is annually awarded to a project team, not just the architects, who overcame hurdles to complete a project important to the community and neighborhood. The Eastman Gardens project designed by Glasgow Simmons Architecture, partnering with consultants Marathon Engineering, Jensen BRV Engineering, Baumer Mechanical Design Services, and EC4B Engineering, has positively impacted an overlooked part of town. Home Leasing, working as the project owner and contractor, took Strong Hospital's vacant dispensary building and transformed it into a senior housing complex through a major renovation. City of Rochester representative, Peter Siegrist, presented the Mayor's Award to the team of Glasgow Simmons Architecture and Home Leasing, recognizing their stellar example of a public-private partnership that has led to an incredibly successful and important project for the city.
Popli Design Group took home a Merit Award for their work on Monroe Community College's Theatre renovation. The renovated space allows for variable acoustics to finely "tune" the theatre while also providing a beautiful, creative, and innovative architectural response through its folded acoustical shell.
PLAN Architectural Studio walked away with their second award of the evening with a citation for the Hanson House. Through careful planning, clarity of circulation, and a sensitive addition to and restoration of the historic house, the design result is a calm, dignified, therapeutic setting for residents in transitional housing.
AIA Rochester's Designers Unleashed Architectural Ideas Competition, sponsored by Alfred State College and Finger Lakes Community College, was developed in 2001 by the AIA's Emerging Rochester Architects (ERA). This theoretical exercise challenges students and architectural professional who have 10 years or less of experience to take an actual city site available for development and showcase its full architectural potential. This year's site was a surface parking lot at 500 East Main St. and required a mixed-use development submission. Adam Stoker's "Carpenter Grove" received a Merit Award for the competition, impressing the jury with his proposal's forms and opportunities for social interactions for the neighborhood.
This year, AIA Rochester introduced a new honor – the Lifetime of Design Award, presented to James Johnson. This award was created to honor a local practitioner, registered architect or architectural designer, for outstanding achievements in design of the built environment in the AIA Rochester Chapter and beyond. Johnson was a registered architect who practiced in the Rochester area for more than 50 years. A few of his notable works in the area are the Liberty Pole (Rochester), The Mushroom House (Perinton), Temple Sinai (Brighton) and St. John the Evangelist Church (Greece). He passed away in February of 2016, and AIA Rochester is happy to be a part of honoring his legacy.
This year's jury included respected architects from the St. Louis, MO Chapter: John Guenther, FAIA & LEED AP (John Guenther Architect; Wildwood, MO); Valerie Greer, AIA & LEED AP (Professor at the Washington University; St. Louis, MO); Gyo Obata, NCARB and FAIA (founding principal of HOK; St. Louis, MO); and Philip Holden, AIA (Holden Architects; St. Louis, MO). The jury represents a cross-section of distinguished practitioners and academics from a diversity of practice.
The annual Design Awards ceremony, hosted by AIA Rochester, honors excellence and achievement in design, sustainability, and innovation.