Buffalo, NY The Buffalo Burlesque Studio has moved into 14 North St., the three-story, 14,000 s/f building located downtown.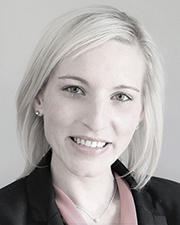 Originally constructed as a church in 1899, the three-story building now serves multiple uses including 11 residential units and a number of professional businesses.
Jamie Doktor, who previously taught dance classes at the New Phoenix Theatre, plans to expand offerings at her new location. HUNT Commercial Real Estate agent Jennifer Deming and Debra Kremblas of Ellicott Development handled this transaction.
Doktor said, "Jenn made my dream space become a reality. She understood what I was looking for and went above and beyond to make sure that the space inside worked for me, in addition to the surrounding area. I felt comfortable and confident with her since she was there with me every step of the way. I am forever grateful!"