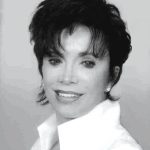 Donna McGuire, McGuire Foundation
Buffalo, NY The Frank and Donna McGuire Foundation has elected Donna McGuire as president of The McGuire Foundation. The McGuire Foundation focuses on many philanthropic giving strategies with a focus in healthcare for the Western N.Y. region.
The McGuire family has been involved in both the healthcare and real estate industries since 1960 via their respective companies, The McGuire Group and McGuire Development Co.
In addition to the McGuire business enterprises, the Frank and Donna McGuire Foundation has always been a proponent and participant in business and economic development initiatives, and is well known for its philanthropic leadership.
McGuire Development's clients have experienced first-class commercial real estate and development services and as a result, they have worked with us on multi-year, multi-stage projects. From working as the owner representative on multi-million dollar capital projects to developing a comprehensive real estate analysis and long-term real estate plan, our clients repeatedly retain our team to help them achieve their real estate goals.