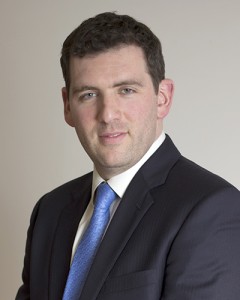 Alen Gershkovich, Inspiron Construction
New York, NY Alen Gershkovich is a true entrepreneur at heart with numerous years of experience in the construction industry. Within the last decade, Gershkovich has led a number of complex high-end construction projects, yielding great results while utilizing his keen ability to understand and meet the needs of his clients.
Native to Russia, and second son of two Russian-Jewish parents, Gershkovich first arrived in the United States in 1989. At an early age, he was exposed to many different and unique cultures. Fluent in Russian, English and Spanish, he was able to make the most out of his education. Actively involved within the Russian and Jewish community, he has been a long-time standing member and mentor for the Russian American Jewish Experience (RAJE). He was recently presented with the Young Leadership Award and invited to join the board of directors to serve as an honorary board member for RAJE. He is a firm believer that it is critical to give back to one's community on the road to success, and tries to share his experiences with many in order for them to achieve greatness in what they want to accomplish. He has become an active member in several groups to pass along his experiences, including Young Jewish Professionals (YJP).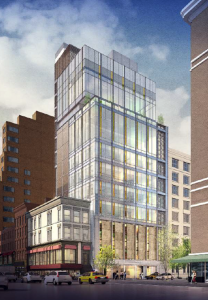 Moise Safra Community Center, Upper East Side - Manhattan, NY
Gershkovich has also participated in charitable events throughout New York City, to include the most recent Monsignor Farrell High School Golf Classic. He was asked to have Inspiron Construction sponsor the Monsignor Farrell High School Golf Classic by the Monsignor due to the great relationship he formed during the construction completed at the school.
A supporter and advocate for education, Gershkovich believes that any capacity of active learning and teaching aids in one's future success. His own educational background includes a bachelor of arts in Industrial Economics from Union College, followed by an MBA in International Business Management and a masters degree in Construction Management, with honors, from New York University. Since 2009, he has been an adjunct lecturer for the Graduate School at Union College for their Construction Management Course. He has also given multiple lectures at New York University for construction management. During each lecture, he strives to show the students' real construction situations and how to successfully complete a project with the right mechanisms.
Gershkovich also holds weekly classes and lectures within his company Inspiron Construction titled Inspiron University; with hopes of educating and implementing the necessary tools needed for success within his own employees. This weekly, company-wide meeting, is held to discuss how certain project control documents and tools within the construction field can help produce a better overall experience for the client.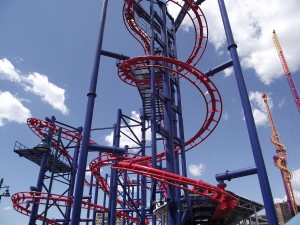 Luna Park – Site B, Scream Zone - Coney Island, NY
Inspiron Construction, first created in 2009 and incorporated in 2010, by Gershkovich as the sole owner, has established within six years time a solid and reputable clientele within the New York City area; while staying true to the company's mission statement "Building a Better Client Experience."
When first starting out as a young professional, Gershkovich always knew he wanted to work within the construction field, although his first position was with Accenture Strategy, a consulting firm to help strategize for different businesses on how they can run their companies for better success. This position helped Alen focus on how to develop his own construction management company to produce success for clients.
Gershkovich began his career in construction management in 2001 as a project manager at Cauldwell Wingate. This was where he gained experience in all phases of design and construction while working on over $150 million worth of construction projects. Early in his role as a project manager, he proved to excel in decision-making and value engineering, which has helped him form his thriving company, Inspiron Construction.
Multitasking is one of Gershkovich's great qualities. Married with two toddlers, he is the principal and chief of operations at Inspiron Construction. He has a strong ability to juggle all aspects of family life and his company, along with educating his employees to be the best, most strategic people in the industry. Creating a strong backbone within Inspiron has helped assist with his focus on building a better overall client experience.
Now as principal and CEO of Inspiron Construction, Gershkovich has brought tremendous success to the firm. To date, the company has completed projects for major NYC developers including, Minskoff Equities, Thor Equities and Zamperla International. In December of 2010, Inspiron was tasked with the construction of Luna Park – Site B, Scream Zone. This was the newest addition to Coney Island. Scream Zone presented unique and substantial challenges. Now completed, Scream Zone stands as a symbol of great success, both for Inspiron Construction and the city. Currently, he has brought Inspiron Construction to a higher level as a construction management firm. Inspiron has been working on several projects with Zubatkin Owner Representation on school and church renovations with the Archdiocese of N.Y. In addition, Inspiron's management team will be finalizing the Moise Safra Community Center exterior construction, on the Upper East Side, by the end of 2016. Along with these projects, he has solidified his relationship with other clients to complete renovations of Munchery, Inc kitchens throughout NYC, Eileen Fisher corporate offices and a workstation in an Oscar de la Renta warehouse space.
Success has become part of Gershkovich's life due to the great attention to detail and motivation Alen has put towards building a better client experience. Being a symbol of an established business owner in his community, he focuses on striving to present the best results in both his company and his community outreach.