Manhattan, NY Paul Popkin, senior managing director, of Lee & Associates NYC has negotiated a ground-floor, 1,100 s/f lease at 134 West Broadway, between Duane and Thomas Sts., for Max's Restaurant. The Southern Italian eatery will be relocating from 181 Duane St. in TriBeCa.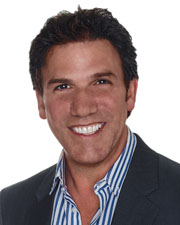 "Max's Restaurant has earned rave reviews from residents of TriBeCa for its delicious and affordable Italian fare coupled with the friendly service," said Popkin, who represented both the tenant and the landlord. "With this prime spot on West Broadway near a variety of retail stores and residential buildings, Max's Restaurant is ready to welcome even more diners and this new location will boast sidewalk seating as well."
134 West Broadway is located near the 1, 2, 3, A and C subway lines. Surrounding retailers and restaurants include: J. Crew The Ludlow Shop at 50 Hudson, Sushi of Gari, Tribeca's Kitchen, and Tenoverten Nail Salon.
Max's Restaurant is expected to open in the fall of 2018. The landlord is 134 West Broadway LLC and the lease term is 12 years.