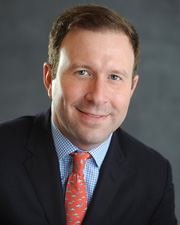 Brooklyn, NY Arbor Realty Trust, Inc. funded a $3 million Freddie Mac SBL deal for 352 Weirfield St., a six-unit multifamily property. The deal comes with a five-year hybrid term and a 30-year amortization schedule.
Geoffrey Platt of Arbor originated the loan.
352 Weirfield St. is a newly constructed, walk-up style building located in the Bushwick neighborhood. Building amenities include a common laundry room, tenant lounge, backyard patio and roof deck.
The units are equipped with shaker-style kitchen cabinets, modern appliances and central HVAC systems.
"Arbor was able to utilize the Freddie Mac SBL program to allow a repeat client the opportunity to take equity out of their recently completed construction project and put it into new developments in the neighborhood," Platt said. "It's a testament to the flexibility of Arbor's loan product suite."