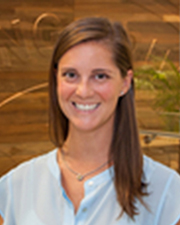 In April 2017, USGBC released a new pilot credit with the potential to change the way project teams document their water savings—allowing teams to earn more points while potentially saving both time and money.
In the U.S., buildings account for 13.6% of potable water use. As our climate continues to change with the warming of the planet, it's more important than ever to both use water more efficiently and reduce our potable water use. Now is the perfect time to reevaluate how your team documents water use reduction—there might be several additional LEED points you could achieve.
The LEED Building Design and Construction pilot credit Whole Project Water Use Reduction aims to reduce indoor and outdoor water consumption of a project and associated site. Project teams can always document water savings through credits such as rainwater management, outdoor water use reduction and indoor water use reduction, but depending on the building type and use, these credits may not currently address all the water use within a given project boundary. The pilot credit allows potentially significant water savings that previously went unrecognized, such as process water.
In order to pursue this pathway, project teams must develop a water use baseline and create a proposed water balance model. USGBC and GBCI will also work with you before you even submit the credit, to make sure you're headed in the right direction.
Although this is a relatively new pilot credit available for all LEED 2009 and LEED v4 new construction and tenant fit-out customers to use, Starbucks, a leader in the sustainable retail and food service building industry, has already used this pilot credit on over 500 LEED-certified projects worldwide, with several others close behind. Their use of this new pilot credit exemplifies how USGBC and GBCI work together with customers to find solutions that encourage innovation in sustainability.
Starbucks leadership has long recognized that process water use far exceeds fixture water use in stores, leading project teams to employ methods to save process water—even though they weren't gaining additional points through their LEED volume program. Therefore, the company decided to work with USGBC on a cumulative calculation to account for the process water savings they had been able to achieve. As it happens, members of USGBC's LEED User Group: Industrial Facilities were also working on an alternative solution to better address the high volume of water used across a manufacturing facility.
Essentially, LEED was capturing all water savings in two separate use categories, but the Indoor Water Use Reduction credit required that both the fixture and process water categories meet the%age savings required to achieve higher point thresholds. Starbucks' process water savings are typically four times the savings achieved in fixture water, because of the much higher volume of use. This innovative new pathway therefore allowed projects to receive credit for the high volume of savings achieved in the process water category.
With this process, Starbucks went from achieving 2–3 points to 11 points on most projects. This type of major increase could mean the difference in certification levels for a company seeking LEED credits. In addition, the new strategy has reduced the project teams' overall documentation burden. Starbucks presented their approach to holistic water management at an education session exploring the new pilot credit at the recent 2017 WaterBuild Summitat Greenbuild Boston.
If you're interested in using this pilot credit on a project or have questions, please contact us. Our LEED technical specialists can work with you to meet your special water reduction needs. To suggest a future LEED pilot credit, please submit your idea online.
Katherine Rainone, AP-BDC, is a LEED Certification Associate at the U.S. Green Building Council, Washington, D.C.