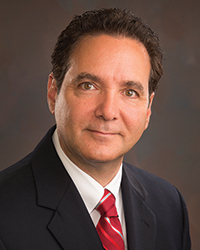 Tonawanda, NY McGuire Development Co. has brokered the sale of 25 Grant St. to People, Inc. The site consists of a stand-alone building, formally Grant Elementary School, totaling 41,000 s/f on four acres. The sale price was $625,000.
Vito Picone, senior director, business development, represented the North Tonawanda City School district in the sale.
People Inc. plans to renovate the site to hold 52 apartment units, with 12 units created for the disabled and individuals with traumatic brain injuries.
This will be People, Inc.'s 125th housing project in WNY.
"This transaction is the second building I've had the pleasure of representing the North Tonawanda City School district in. It's nice to see the former Grant St. Elementary building being redeveloped into great adaptive residential use." said Picone.