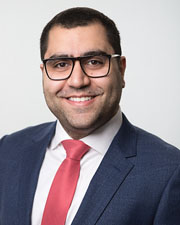 Queens, NY Meridian Capital Group has arranged $13 million in financing for the refinance of a mixed-use property located in the Bayside neighborhood .
The seven-year loan, provided by a local balance sheet lender, was negotiated by Meridian associate, David Oheb, who is based in the company's New York City headquarters.
The property, located at 6154-6156 Springfield Blvd., is a two-story, 20,250 s/f mixed-use building on a corner of a heavily trafficked retail corridor in the Bayside neighborhood. Notable tenants include Dunkin Donuts, Ivy League Early Learning Academy, HeartShare Human Services of New York, and the Bi Won Korean Barbeque restaurant. The property is situated near the intersection of Interstates 495 and 295 and is a short distance from Grand Central Parkway and Cross Island Pwy.
"Meridian arranged the first mortgage to replace a CMBS loan maturity from 2007," said Oheb. "Thanks to the property's strong sponsorship, location, and quality tenancy, we were able to negotiate favorable terms with a competitive balance sheet lender and the borrowers were very happy with the execution."