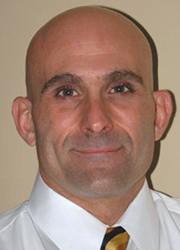 Bay Shore, NY Christopher Nicholson, president of Genesis Real Estate Advisors, Inc. has brokered the $3.7 million sale of 1840 Sunrise Hwy.
After 24 months of actively seeking the right purchaser, Genesis landed a local family to purchase the property to locate a childrens party place. "The use of recreational zoning, made the property a natural fit," said Nicholson.
The exposure and access will make the site successful again. Nicholson was the sole brokerage on the transaction.
Genesis Real Estate Advisors is a full service real estate company that provides a high-level of expertise in all facets of commercial real estate. The focus of the firm includes investment, investment sales, development services and consulting, retail, office and industrial leasing as well as asset management. Genesis also provides general real estate consulting services and tenant representations. Their customer service and client relationship philosophy is what sets them apart.