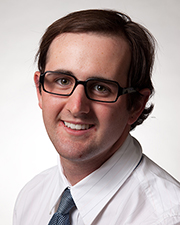 Bohemia, NY According to P.W. Grosser Consulting, Inc. (PWGC), a new certification has been achieved for a PWGC employee that bolsters the environmental unit. Ryan Morley, PG, senior hydro/ES, has received his professional geologist license in NYS. His new license is a testament of his body of work, experience and knowledge of the industry.
He joins several other PWGC employees who have received their professional geologist license in NYS. Those who have already received their professional geologist license are:
• Paul Grosser, PhD., PE, PG, president
• James Rhodes, PG, senior VP
• Paul Boyce, PE, PG, senior VP
• Andy Lockwood, PG, VP
• Martin Meriwether, PG, branch manager
• Richard Kampf, PG, director, NYC Office
• Thomas Melia, PG, senior project manager
"We recognize that our employees are our greatest asset and encourage their growth through the expansion of their skill sets," said PWGC President Paul W. Grosser, PhD., PE, PG. "I commend Ryan for his efforts."
P. W. Grosser Consulting, Inc. (PWGC) is a multidisciplinary engineering firm based in Bohemia, NY with offices in NYC, Syracuse and Seattle, WA. Founded by Paul Grosser in 1990, PWGC's growth and success results from creating value through the application of innovative environmental and engineering solutions for its clients. For more than 25 years, PWGC has been providing quality engineering services to the New York Tri-State region establishing a reputation for exceeding client expectation in the public and private sectors. Dedicated to being responsive in the design and application of cost-effective solutions for the myriad of environmental and engineering requirements, PWGC's areas of expertise include structure vulnerability and resilience, civil/general engineering, sustainable energy solutions, wastewater & water supply, natural resource studies, geographical information system capabilities and expert counseling and client representation.