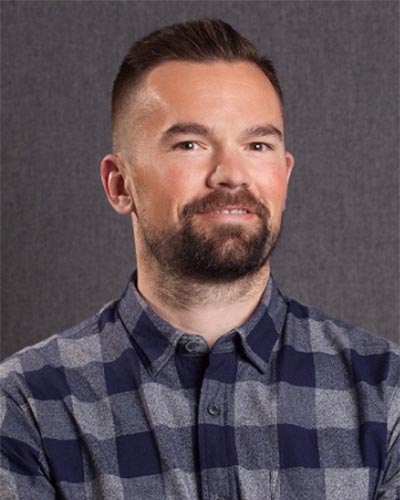 New York, NY Shawmut Design and Construction has added business development leads to its Luxury Homes division in New York and Miami. Eric McLaughlin, director of business development in NY, and Francine Rodriguez, business development manager in Miami, will expand and strengthen the new business line's presence in two of its key markets.
"Since we officially launched Luxury Homes in June, it's been exciting to see how quickly the division has taken hold in such a short amount of time," said William Pisani, VP, Luxury Homes at Shawmut. "We were eager to harness this momentum by adding the right resources to our team. I'm pleased to welcome Eric and Francine to Luxury Homes and see our market share in NY and Miami continue to flourish under their expert guidance."
McLaughlin, a 15-year industry veteran, joins Shawmut as a director of business development for Luxury Homes, overseeing the New York market. Having served as a director of marketing and business development in his previous role, he will leverage his existing relationships and background in community organization to grow the new division. McLaughlin holds a B.A. in Marketing from Northeastern University and is actively involved in local cultural non-profit Open House New York.
Rodriguez, a Miami native, brings seven years of industry experience and a wealth of local knowledge to her role as Shawmut Luxury Homes business development manager. Rodriguez will apply her background in architecture and vast local network to bolster Luxury Homes' presence in South Florida. Rodriguez holds a B.S. in Architecture from University of Virginia and an MBA from NOVA Southeastern University. She supports many local charities, including Voices for Children and the Dolphin Cycling Challenge.
McLaughlin and Rodriguez join Luxury Homes on the heels of its official launch in June 2017. The firm's new division was launched as a direct result of steadily increasing client demand. Shawmut has a long history of building homes as a special service to their commercial clients and has delivered $300 million over the past 10 years. The team brings proven construction techniques and client-first mindset to home building and is helmed by the same team of executives who grew Shawmut's high-profile luxury retail division.
Since its inception, the team has brought its bespoke services and uplifting home building experience to A-list Grammy winners, casino developers, billionaire tech moguls, and more. Shawmut Luxury Homes is the firm's newest division and is offered nationwide, with a focus on the New York, Los Angeles, and Miami markets.