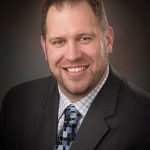 Robert Pyszczynski III, McGuire Development Co.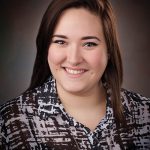 Olivia Basile, McGuire Development Co.
Buffalo, NY McGuire Development Co. has appointed Robert Pyszczynski III as vice president of construction and Olivia Basile as marketing specialist.
Pyszczynski joins the McGuire team with more than 14 years of construction management experience. His skill set includes project leadership experience focused on multi-site projects in government, healthcare, public and commercial clients. Prior to joining McGuire, Pyszczynski served as senior project manager at Clover Construction and spent more than 8 years at Cannon Design as the associate vice president, construction services. Pyszczynski also served in the United States Army for 8 years, where he was deployed overseas for Operation Iraqi Freedom (OIF) and Operation Enduring Freedom (OEF). He also holds a bachelor's degree in environmental design and philosophy and multiple master's degrees in business administration, facility management, professional studies (focused on project management and strategic employee development), and construction management.
Basile brings a well versed set of design and marketing communications skills to McGuire. In this capacity, she will contribute creative influence to the development and execution of marketing and branding efforts. She joins the company from B&L Wholesale Supply, where she served as the regional marketing specialist. Prior to that role, she was the graphic designer and social media coordinator for Stereo Advantage. Basile is a graduate of SUNY Oswego, where she obtained a Bachelor of Arts in communication & graphic design.
McGuire Development Company is a full service commercial real estate firm specializing in real estate services, development, property management, owner representation and brokerage.