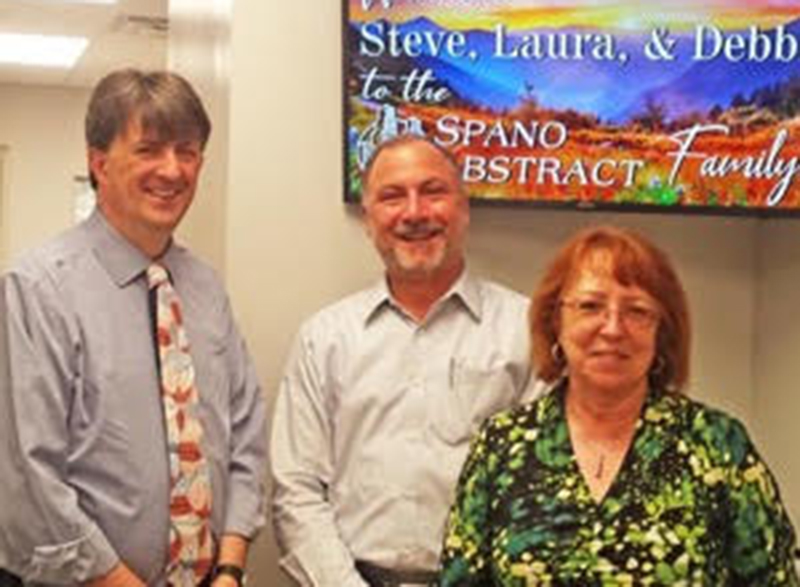 Garden City, NY According to Spano Abstract, Steve McCoy has joined the company as client relationship specialist, and Laura Sanders as a clearance officer.
McCoy and Sanders join Spano Abstract with 20 and 40 years respectively, of industry experience as leaders of Eastern Abstract Corp., a pioneer in the title insurance industry in the Bronx for more than four decades. McCoy has held nearly every position at Eastern Abstract including manager, in-house closer, survey inspector, and recording coordinator. Sanders, in her role as title clearance officer, has read thousands of files and cleared innumerable issues prior to closing working with both the buyers' and sellers' attorneys. McCoy has closed thousands of residential and commercial transactions during his career. He also partners with many local developers as he and Sanders have been an integral part of insuring multiple commercial real estate projects in the fast-growing Bronx. McCoy also conducts title insurance educational seminars for real estate brokers throughout New York City.
McCoy said, "The staff and client-focused culture of Spano Abstract is an ideal fit for us and our clients. In the title insurance industry of today, what sets a company apart is its client services and relationships that are forged. I am looking forward to growing my clientele at Spano."
"We are extremely pleased to be joining forces with Steve and his key staff members after their decades at Eastern Abstract Corp. Their dedication to customer support makes them a perfect fit," said Paul Spano, president of Spano Abstract.