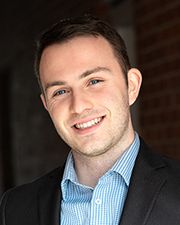 New York, NY Brian Dolan has joined Mass Contracting Corp. as a project manager. He will oversee construction projects and serve as the main point of contact for subcontractors. He will also collaborate with team members to maintain effective client relations.
Dolan has several years of experience in project management. Most recently, he worked as a data consultant for the consulting firm, First Derivatives, where he worked with project teams in major financial institutions to solve their big data problems. Dolan has also served as the liaison between engineers and manufacturers at a Long Island manufacturing company.
"I am excited to join the Mass Contracting Corp. team and I look forward to the opportunity to build and grow the general contracting practice as the firm continues to build its reputation in the market," said Dolan.
Dolan has also supported various charitable organizations including Habitat for Humanity, Villanova's Special Olympics. He has also served as a member of the Leadership Learning Community and Intramural Sports Department at Villanova University.
Dolan graduated Magna Cum Laude with a Bachelor of Science degree in Mechanical Engineering with a minor in Economics from Villanova University.