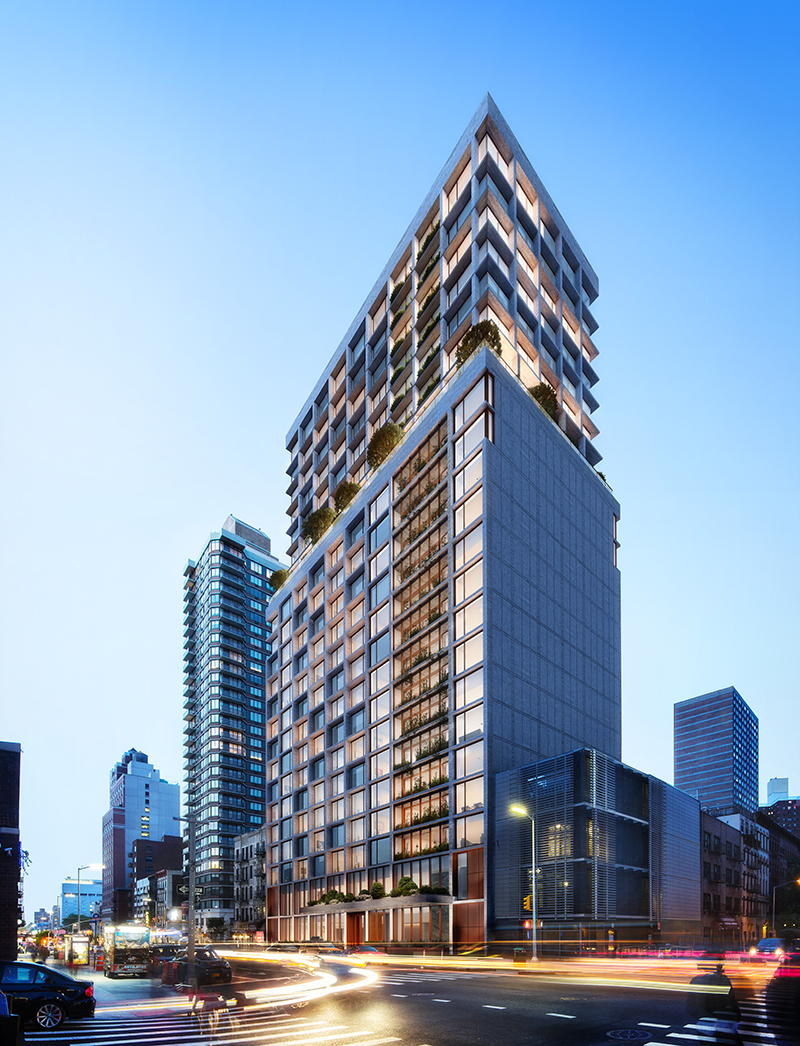 Manhattan, NY According to Gregory Smith, president and CEO of Maplewood Senior Living, and Omega Healthcare Investors, Inc., a groundbreaking was celebrated for their senior living development, Inspir | Manhattan, located at 1802 Second Ave.
The building is set to rise on the Upper East Side, where Second Ave. meets 93rd St. The senior living community will be a 23-story, 212,000 s/f mid-rise featuring 215 units of assisted living, enhanced care and memory care. It will be one of the first ground-up projects of this scale in the city in more than two decades.
The N.Y. property also marks the launch of the Insp?r brand. This international brand was developed to offer an option for seniors looking to join a senior residence. Given the city's history as a global leader in real estate, N.Y. is a perfect fit for the brand to make its debut.
The modern community will offer diverse features and amenities, including gardens, an indoor heated swimming pool, a salon and spa, an entertainment movie theatre, a library, and common areas for engagement and socialization opportunities. There will be a variety of dining venues, all of which will include farm-to-table dining for discerning seniors.
"NYC offers a rich environment for seniors who wish to continue an active lifestyle with connections to family, social networks and the many culturally diverse opportunities the city has to offer including theatre, opera and museums," said Smith. "We are designing a truly unique community that not only offers access to the city, but to incredible private spaces with beautiful finishes and well-appointed apartments, all set in an oasis of boutique-style luxury."
Taylor Pickett, CEO and president of Omega Healthcare said, "We are very excited about what the Maplewood team is bringing to Manhattan. Inspir | Manhattan represents our 14th investment with Maplewood and our first in NYC. Greg Smith and his entire team have built their business on combining the highest level of quality care and service amenities with innovative and contemporary design. The Insp?r project reflects all of the best elements of what Maplewood does exceptionally well combined with a design and sophistication level that we are confident the Manhattan market will value and embrace."
Maplewood Senior Living selected Handel Architects to design the residence. Its design will be centered on the use of natural light, as well as access to nature. The use of light and nature is meant to infuse positivity and invigorate the spirit. Some of these features will include floor-to-ceiling windows, a 16th floor sky park, terraces and enclosed gardens.
"We are thrilled to partner with Maplewood Senior Living to design this modern residential space where seniors can enjoy healthy and active lives," said Frank Fusaro, partner, Handel Architects. "Our vision is of a building that has a simple elegance in its order, a building that's derived from how it is made and what is essential, with spaces that foster community and promote health and wellness through an abundance of natural light and nature."
T.G. Nickel & Associates is serving as the construction manager for the development. The total project cost will be $270 million, including land costs. Insp?r | Manhattan is slated to open in 2019.