Brooklyn, NY The CPEX Development & Conversion Investment Sales Team has sold 319 Lenox Rd., a 20,640 s/f development site in Prospect Lefferts Gardens, for $2.365 million.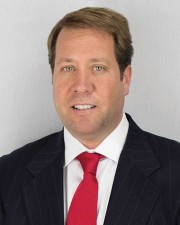 CPEX's Development & Conversion Team, consisting of managing partner Brian Leary, and associate directors Sean Sears and Jidan Kim, represented the seller in this transaction. CPEX also procured the purchaser.
"With ongoing demand from developers interested in the Prospect Lefferts Gardens area, we were able to secure a sale above asking price on behalf of our client," said Sears. "Even as activity and values have declined in other areas of the city, this area, with convenient access to the park, hospitals, and transportation, remains a strong, well-priced market."
"Sean has been extremely active in this market and spearheaded this transaction from start to finish," said Leary.
"His expertise and knowledge in this part of Brooklyn is exceptional."
Since the team's first sale in the area in 2012, pricing on a buildable square foot basis has nearly quadrupled in value, rising 297 percent from $29 per buildable square foot to $115 in the most recent sale of 319 Lenox Road.
Located between Nostrand Avenue and New York Avenue, the property has a footprint of 6,000 square feet. Zoned R7-1, the property offers 20,640 residential buildable square feet as of right and 28,800 square feet for community facility.
This is the fourth development site that CPEX has sold on Lenox Rd. and the tenth overall in the Prospect Lefferts Garden area, totaling 524,667 buildable s/f and nearly $40 million in aggregate sales value.
This includes the sale of a 350,000-square-foot assemblage on the corner of Nostrand and Clarkson Avenues that was sold to The Hudson Companies for a total of $23 million.