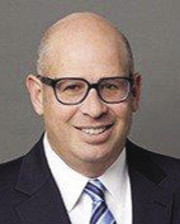 Manhattan, NY Holliday Fenoglio Fowler, L.P. (HFF) has arranged the $17 million financing of 185 Ave. B, a seven-story, newly constructed, rental apartment property in the East Village.
The HFF team worked on behalf of the owner to secure the 15-year, fixed-rate loan through Allianz Real Estate of America, LLC. The HFF debt placement team representing the borrower was led by managing director Steven Klein.
185 Ave. B is located one block from Tompkins Sq. Park amid a mix of dining amenities and eclectic retail in the East Village. Completed in 2016, the property comprises 40 studio and one-bedroom residential units, which feature nine-foot ceilings, noise-buffering double paned windows, intercom systems and views of the city from the upper floors. Additionally, the property is a short walk to the Lower East Side, SoHo, New York University and The New School.
"The property's new construction and prime location in the heart of the East Village neighborhood represents one of the most sought-after residential submarkets in Manhattan," said Klein. "The historically low interest rates appealed to the borrower to lock in long-term, fixed-rate financing."
Holliday Fenoglio Fowler, L.P. is a New York-licensed real estate broker.