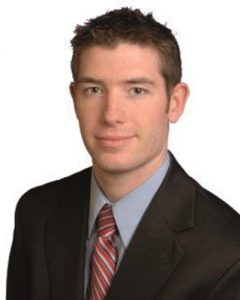 John Klatte, Northwest Bank
Rochester, NY John Klatte II been named regional vice president and commercial team leader of Northwest Bank, according to John Golding, region president.
As commercial team leader working from the Northwest office located at 475 Plank Rd. in Webster, Klatte is responsible for managing the commercial lending and small business banking teams covering the Rochester and Syracuse area. He also assists with customer's lending needs, including evaluating, processing and servicing accounts as needed.
Klatte has been in the commercial lending division of Northwest since 2009, and has served as commercial team leader since January 2015. A graduate of SUNY Brockport, Klatte has a bachelor's degree in finance with a minor in accounting.
Active in his community, Klatte is a member of NAIOP Commercial Real Estate Development Association and board member and financial advisor of Spiritus Christi Prison outreach.
Northwest Bank operates 167 full-service offices and 9 free-standing drive throughs. Founded in 1896, Northwest offers a complete line of personal and business banking products including employee benefits, investment management services, insurance and trust. Northwest Bancshares, Inc. is the holding company of Northwest and is listed on the NASDAQ Global Select Market as NWBI.