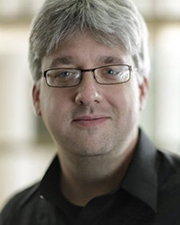 Harding Township, NJ Robert Kimmerle, son of founder/ president George Kimmerle, has rejoined the Kimmerle Group in the role of CFO. Armed with a strong background in financial management, he will focus on financial and consultative support for all real estate development efforts, including modeling/proformas and financial sourcing. Coupled with these responsibilities, he will take leadership on other administrative areas within the firm working closely with George and managing director Patrick Luzzi to support business development and real estate assignments for the firm's corporate and health clients.
"I am optimistic about the future growth of Kimmerle Group and am honored to be part of such a talented, seasoned team," said Robert. "As we continue our expansion plans in the New York metro area and in the U.S., we will maintain our focus on philanthropy and pursuit of project work in the areas of residential and commercial real estate, higher education and healthcare."
Prior to teaming with Kimmerle Group, he served as the financial controller of ADP's corporate Payroll Services for over a decade for the U.S. portfolio, concentrating on corporate real estate and facilities management. Additionally, he oversaw select international operations for the company. In this capacity, Kimmerle developed and presented business cases for a series of strategic real estate portfolio decisions, both domestically and abroad. He also launched the creation of a centralized corporate facilities management function, as well as the successful transition of financial management services to a third-party provider model. Other accomplishments include successful project leadership resulting in the successful site selection and location launch processes for ADP's Romanian subsidiary and the opening of several new strategic US locations.
The award-winning Kimmerle Group is comprised of six divisions, each with complementary specialties, including Kimmerle Newman Architects, Urban Studio, Real Estate Services, Workspace, Project Management and Branding. The multidisciplinary team, which was named the 2016 AIA NJ Architecture Firm of the Year, has established an outstanding reputation for its design and development work in corporate architecture and interiors, education, healthcare, urban design and planning, industrial and retail, private and multifamily housing and historic preservation. Kimmerle Group possesses a national project footprint and is active in the Tri-state area and across the United States. The firm's headquarters in Harding Township, N.J. is an NJBIA Good Neighbor Award winner for 2017, and CPE's 2016 Distinguished Achievement Award for Best Design. The firm is also located in the Chelsea Arts district of New York City with offices at West 20th and 6th Ave..