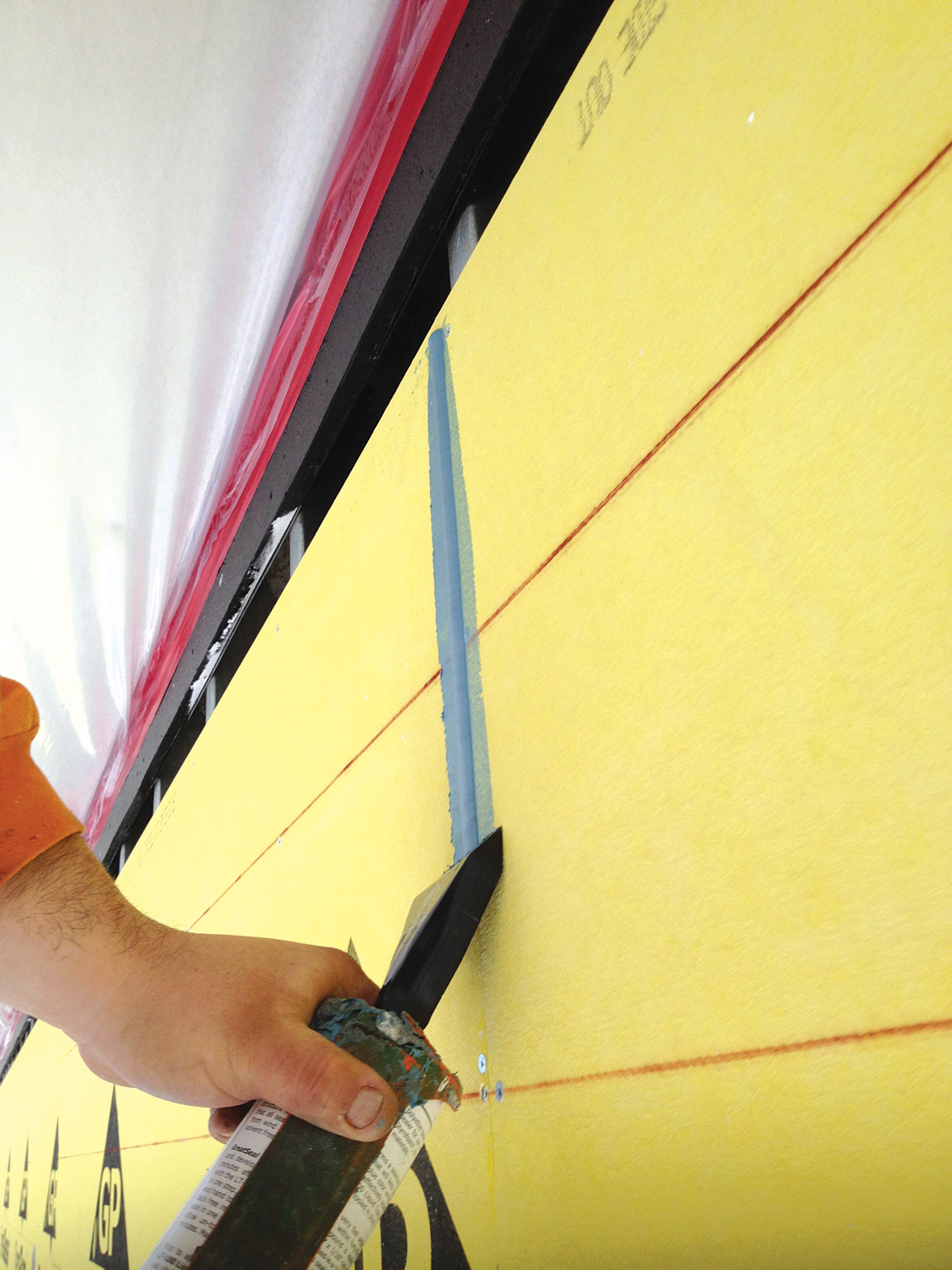 West Seneca, NY Kemper System America, Inc. now offers GreatSeal PE-150, a high-performance, single-component, multi-purpose joint sealant designed for long-lasting weathertight seals. It is ideal for sealing joints in roofing, walls and masonry, as well as gaps around penetrations, flashings, windows and doors. Based on a "Next Generation" polyether sealant, GreatSeal PE-150 contains no solvents and very low VOCs. The multi-purpose indoor/outdoor sealant exhibits excellent weathering properties with a service range of 200oF to minus 40oF (93oC to minus 40oC), movement capability of +/- 25%, and zero shrinkage.
Unlike most other sealants, GreatSeal PE-150 adheres even on damp surfaces. It can be applied in cold weather, and in most cases, without a primer.
It bonds aggressively to most building materials including: wood, vinyl, glass, fiberglass, foam insulation, asphalt, modified bitumen, EPDM, PVC, PIB rubber, Kynar® coatings, as well as painted, galvanized and anodized metals.
GreatSeal PE-150 is part of a family of construction sealants from Kemper System. The GreatSeal brand also includes GreatSeal LF-500 Liquid Flashing compatible with Roof Guardian elastomer-based roofing products, and GreatSeal LT-100 polyether Liquid Tape compatible with Wall Guardian® FW-100A, a liquid-applied fibered acrylic air barrier. All three brands are in the STS Coatings line, acquired by Kemper System America in 2016.
Roof Guardian Technologies elastomer-based coatings are a cost effective solution for roof recovery and other projects. Wall Guardian® FW-100 is one of the most cost-effective air barriers available, and also acts as a water/weather barrier and vapor retarder.
For over 60 years, Kemper System has been a global industry leader in cold liquid-applied, reinforced roofing and waterproofing, having invented the technology and holding the first patents. Today the company offers a full range of Building Envelope solutions to protect against weather, preserve the integrity of surfaces, and enhance the energy savings, comfort and value of buildings. This encompasses Wall Guardian® fibered acrylic air barrier, Roof Guardian® Technologies elastomer-based roof coatings, and HeatBloc-ULTRATM radiant heat barrier. Other high-value brands include COLEAN® traffic coating systems, and the company flagship for exterior and interior waterproofing, Kemperol® reinforced membrane systems.